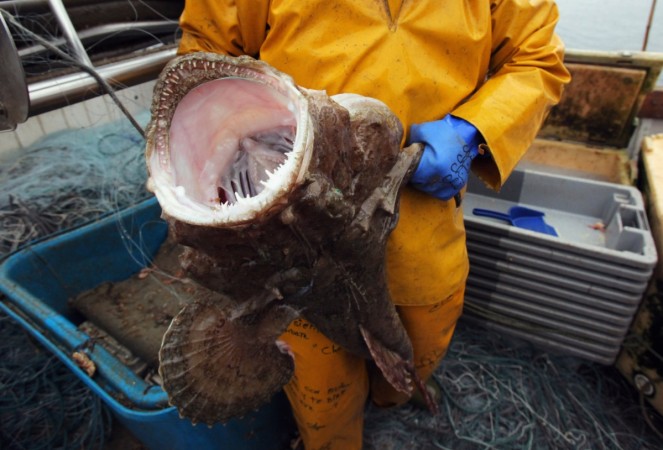 Reports of people going too far for the sake of self-satisfaction are often heard. This was the case with a man from Japan, who posted a step-by-step update of his act with the stomach of an anglerfish, and later had to be hospitalized.
In a series of posts to 2 Channel, the anonymous man said he works regularly with anglerfish and is well-informed about the species. He decided to use the fish's stomach to pleasure himself, according to local media reports.
He posted a detailed guide on the channel about how to use anglerfish stomach as a glove to masturbate with. The man informed his subscribers that he had taken precautions before getting into the act. He had disinfected the raw fish organ using salt and ethanol before rubbing his genitals with it.
He even uploaded a photo where he was seen wearing the stomach of the fish on his hand. He captioned the image: "I'm taking off my pants now."
Things did not work well for this man. He said in a follow-up that he had to go to a hospital after experiencing severe pain in his penis.
He was diagnosed with urethritis — an inflammation of the urethra — and was prescribed antibiotics. Doctors believe he caught a parasitic infection in the course of the act. Unfortunately, his precautions did not help him get rid of the parasites from the anglerfish's skin.
The man has to now regularly apply an ointment to soothe the stinging sensation during urination. After the painful incident, the man revealed that he is eager to pleasure himself using a dead squid.