Telugu film critic Mahesh Kathi has heavily come down upon powerstar Pawan Kalyan and said that the Jana Sena party leader is not Agnathavasi (a person in exile) Agnanavasi (a person without knowledge).
Speaking to media, Mahesh Kathi blasted Pawan Kalyan for his lack of clear vision and confusing political speeches. He questioned his double-standards over his opinion on caste. Referring to his fans, the film critic opined that his party does not have senas (soldiers), but only has goondas.
Kathi said, "PRP (Praja Rajyam Party) had a vision and clarity on its goals. But Jana Sena party has no clear vision. Pawan Kalyan talks about Ambedkar, but he has hardly raised his voice for Dalits, when the community faced serious issues. He says his fight is not restricted to one religion, but he is fighting for the reservation of his Kapu community."
"His intention to enter politics is to work for the society. He can do it by starting an NGO (non-government organisation). He gets a huge amount of remuneration, which he can use for his NGO. He seems to be not interested in social service and he is craving for power. He is confused about his stand. He is not Agnathavasi, but he is Agnanavasi," he added.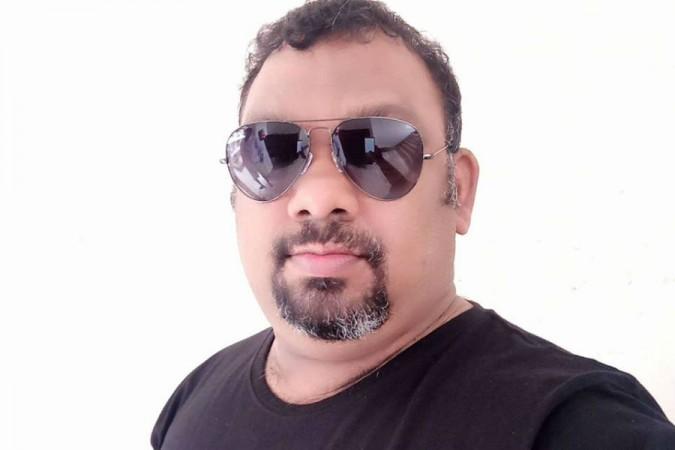 Talking about his fight against injustice, Mahesh Kathi said, "He says that he would fight against cheating politicians. Then why is he not questioning Chiru? He cheated people, his party cadre and MLAs. He got a minister post for himself and led happy and peaceful life. He talks about injustice to his brother, but does not realise the injustice done to the citizens of the state by his brother."
Ever since he came out of the house of Bigg Boss Telugu, Mahesh Kathi has been vocal about Pawan Kalyan. The critic intensified his fight against the big star when he was trolled and harassed by the latter's fans. On Sunday, he took to his Facebook account and said that he would stop his campaign against Pawan Kalyan, but he would start it again if his fans provoke him to do it.
Mahesh Kathi wrote: "I AM HITTING THE PAUSE BUTTON. I have exposed Pawan Kalyan enough. I made my points loud and clear. I am pausing my campaign against him till I am again forced to come back. That is in the hands of his fans. I know that I will not have answers to the questions I raised. But those questions helped many to rethink about PK. My intention is fulfilled over there. I am now into a different mood. But let me warn you...If you mess with me, my mood will change."