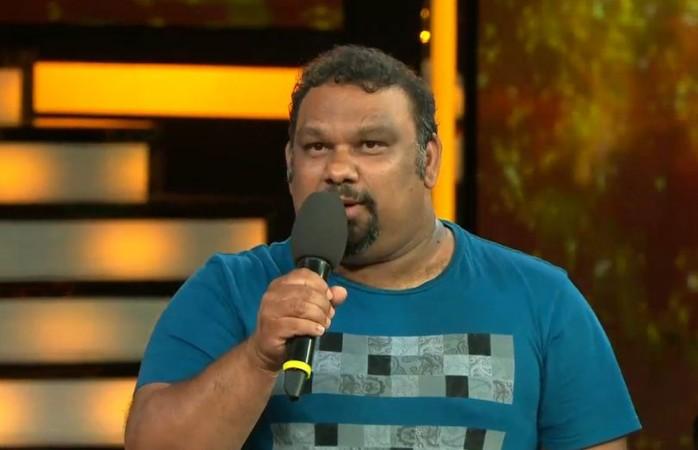 Telugu film critic Mahesh Kathi, who was recently evicted from the house of Bigg Boss Telugu, says that he has decided to take legal action against power star Pawan Kalyan fans for harassing him.
In a recent interview, Mahesh Kathi had spoken about Pawan Kalyan's political career and his Jana Sena party. But his comments had not gone well with many fans of the power star, who had trolled him on Twitter and Facebook. Going on a step ahead, they allegedly posted his phone number on social media and also created a group on Whatsapp to harass the film critic.
In a video post on his Facebook account, Mahesh Kathi says, "A guy posted my cell number on a fan page on the social media. In the last 48 hours, I have received hundreds of calls and my phone has literally not stopped ringing. I am not able to call my friends or relatives. He is not able to able to access even Facebook."
While he is explaining the situation, his mobile is seen ringing continuously. "The phone is hanging and I am not able to use it. These all look silly and irritating because I am not able to come back to my normal life. The PK fans have created some Whatsapp group. They have added me in them and they are sharing memes about me," adds Mahesh.
Mahesh Kathi has finally decided to take a legal route for an action against the fans of Pawan Kalyan. The film critic wrote on his Facebook page last night: "Now that I have decided to knock the doors of law. I am relieved and relaxed and enjoying the space. Actually ...My mood is to party. Kumarteja Kakumanu what do you say!!!"
Mahesh Kathi says is getting thousands of calls from Pawan Kalyan fans and he is now gathering evidence against them. The film critics added: "As I cannot complain against a mob, I was suggested to gather evidence and names of Individuals who are abusing me and threatening me. I am in that process. One such video is this."
The news about Pawan Kalyan fans harassing Mahesh Kathi has become headlines on national media. "PK fans are making me go national. This is a news item on NDTV website and tomorrow they are going to play the story on their channel NDTV 24/7. You guys are making me bigger than what I am by sheer foolishness. I cannot even thank you because, this is not what I wanted and surely not this way," the film critic wrote."
Mahesh Kathi went on to share some pictures and videos of Pawan Kalyan fans harassing him on his Facebook page. Here are some of them.