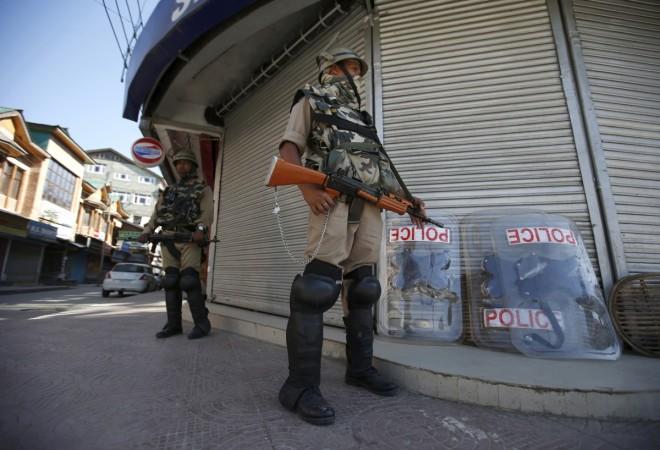 The body of a local policeman abducted by militants was found on Friday in Jammu and Kashmir's Kulgam district, police said.
Javaid Ahmad Dar was abducted on Thursday evening from his home in Shopian district's Vehil village.
Dar's body was found in Kulgam's Pariwan village, the police said.
Meanwhile, militants also fired at Muhammad Ashraf, a cleric, in Pulwama district. His condition is said to be critical.
This incident comes just weeks after another killing that had shocked the valley. Last month, Aurangzeb, an army jawan from South Kashmir's Shadimurg was killed by militants ahead of Eid. He was on leave for the festival and was travelling in a car to visit his family when he was abducted in Shopian. He was later shot in the head and neck.
On June 14, Shujaat Bukhari, a senior journalist, was killed by militants in Srinagar.
The state was placed under Governor's rule on 20 June after the Bharatiya Janata Party withdrew its support to Mehbooba Mufti's Peoples Democratic Party. The fall of the coalition government in the valley has only added to the security and political woes in Jammu and Kashmir. Official data shows that at least 210 people, including militants and civilians, have been killed in the state in 2018. At least 450 civilians have been injured so far.
The data also shows that 90 local boys have joined the militant groups, with over 50 locals from south Kashmir.
Jammu and Kashmir is under heavy security deployment due to the ongoing Amarnath Yatra.
[ Source- IANS]