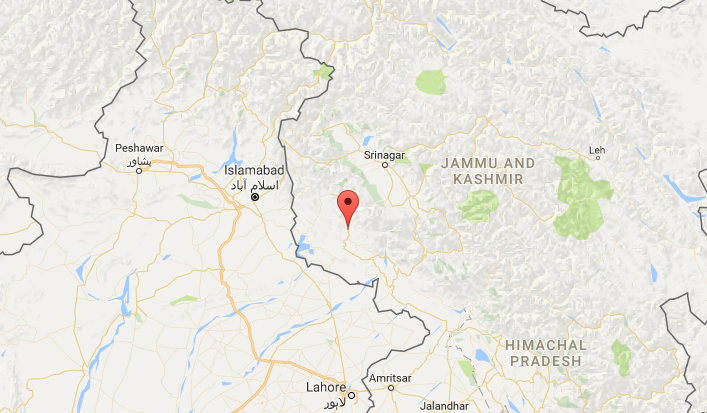 Pakistan on Sunday, May 14, once again violated ceasefire along the Line of Control (LoC) in Jammu and Kashmir, this time hitting several villages in the Rajouri district. This is the fifth time in a week that the Pakistan Army has violated the truce along the LoC, continuing the tradition of fuelling tension in the border areas.
Sunday's ceasefire violation was concentrated along the Chiti Bakri region in the Chingus area of the Rajouri district of J&K. News agency ANI said the Pakistani Army had resorted to "indiscriminate firing of small arms, automatics, and 82-mm and 120-mm mortars along the LoC" in in Chingus. At least seven villages along the LoC are being targeted in the area.
The Indian Army was retaliating to this, as it has done in earlier occasions. This time, as with previous times, the ceasfire violation started at 6:45 am. Pakistan usually violates ceasefire in the dead of the night or early in the morning.
Meanwhile, the continued instances of ceasefire violation have led to migration of several families from border villages, according to local reports. After all, it had led to the death of two persons and nine more being injured in Pakistani shelling in the same Rajouri district of J&K a day ago. A few days earlier, a woman and her husband were killed in similar Pakistani shelling.
Ceasefire violations by Pakistan have also led to tensions being heightened to new levels because on one occasion two Indian soldiers were found dead with their bodies mutilated. It had led to large-scale outrage across the country, with calls for strict military action against the hostile neighbour.