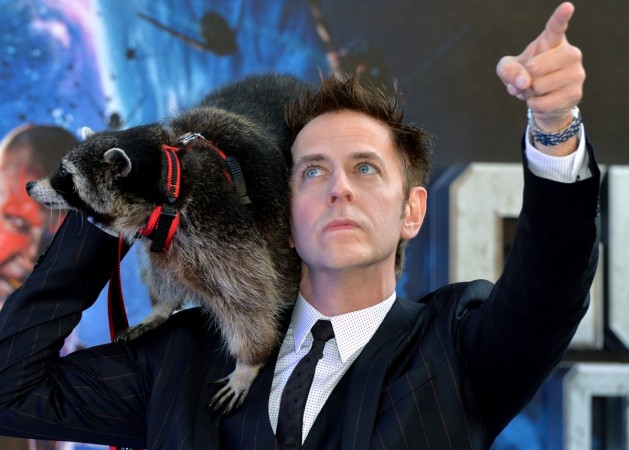 Ever since the historic deal between Walt Disney & Co and 21st Century Fox was announced in December, fans have been curious to know if the Fox-owned X-Men, which now come under the Disney banner, will be seen in either Avengers: Infinity War or Avengers 4.
While fans would hope for an epic crossover, Guardians of the Galaxy director James Gunn bursts the bubble to clarify that the X-Men will not join the Avengers to fight against Thanos in Infinity War or Avengers 4. In the Facebook live session, the GotG director revealed that the crossover is not happening.

He said: "There is no merge yet between Disney and Fox, it does not exist yet. Hopefully, it will exist," Gunn said in the video. "Hopefully, they will work it out. But, it doesn't exist. You will not see X-Men or anyone else like that in Infinity Wars, Avengers 3 or Avengers 4 because those movies have been shot."
The talks between the studios began late last year. At that point, Avengers: Infinity War completed its production and was in the post-production stage. As for Avengers 4, the film was also on the shooting floors when the talks transpired and a deal was signed.
So there is no possibility of X-Men being part of the Avengers, as of now. X-Men franchise producer Lauren Shuler Donner told Rotten Tomatoes earlier this year that the two franchises will crossover only later next year. "Look, its 18 months [away], so who knows," he told the site.
While a few fans will be disappointed that they will not watch the epic crossover anytime soon, they are looking forward to Avengers: Infinity War releasing on May 4 this year. It was the most-anticipated movie of this year during the turn of 2018.
Gunn also teased his upcoming Marvel movie, Guardians of the Galaxy Vol 3. Fans began shooting the director with a series of questions about the threequel and the director announced that the film is different from the previous two of the Guardians of the Galaxy films.
"It's very, very, very different," Gunn replied when fans asked about Guardians 3. "Very different, but I won't say how! You'll have to wait to see the movie, it's a long time away." The filmmaker has already confirmed that GotG Vol 3 will be the last time fans will see the present Guardians comes together.