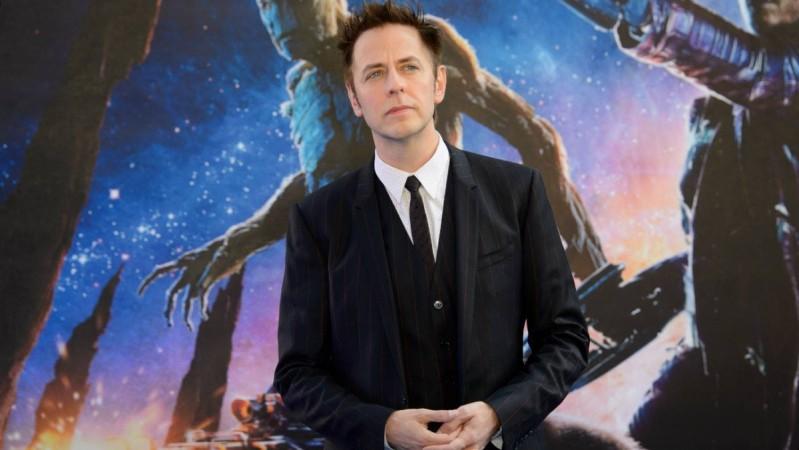 Guardians of the Galaxy Vol 2 is smashing records as the Marvel movie is becoming one of the biggest grossing movies of 2017 earning more than $600 million worldwide box office collections. Though Guardians 2 released two weeks ago, James Gunn has already begun teasing and revealing spoilers for Guardians 3.
Dropping some shocking details about the movie, the director broke hearts when he confirmed that Star-Lord actor Chris Pratt and other cast members may end their journey with Guardians of the Galaxy Vol 3.
Also Read: Guardians of the Galaxy worldwide box office collection
James Gunn has hosted an hour-long Facebook Live session and fielded questions. In the session, he confirmed, "With this iteration of the Guardians of the Galaxy, there will be three movies. So this next movie is the final film for this iteration of the Guardians."
The current iteration includes Pratt, Gamora star Zoe Saldana, Drax played by Dave Batista, Rocket Raccoon voiced by Bradley Cooper, and Groot voiced by Vin Diesel. If Gunn's statement is to be taken literally, Mantis star Pom Klementieff, Nebula's Karen Gillan, and Kraglin played by Sean Gunn will be missed.
So what will happen? Will they all die or will Gunn make them disappear under the storyline, giving the actors an opportunity to return? We'll have to wait for Guardians 3 to know more.
Spoiler alert:
Taking the live session an opportunity, Gunn also clarified the misconception behind Groot's character that appears in the end credits of GotG Vol 2. In the end credits, fans watch Peter scolding Groot for not cleaning up his messy room and this led to many people assuming that it was the first look of a Teen Groot.
But Gunn said it is not a teen Groot but a Tween Groot. "Another minor misconception is that people think that's Teen Groot at the end of the movie. And I understand why. It's actually Adolescent Groot. I would call him 'Tween Groot.' Or, we call him 'Adolescent Groot.' He's not quite a teenager yet," he explained.
Gunn said he was in the middle of scripting Vol 3. He went on to describe Guardians of the Galaxy as a film about mothers, Vol. 2 as a film about fathers, and while he didn't admit, it sounds like Vol. 3 will be about siblings.
Guardians of the Galaxy Vol 2 is running in theaters now. The cast will be reprising their roles in Avengers: Infinity War next year before they will return for Guardians Vol 3.