Black Panther releases on February 16 in the US and many international markets. With stunning reviews and jaw-dropping opening-weekend box office collections predicted, the Ryan Coogler directorial acts as a prelude to Marvel's Avengers: Infinity War, slated to release this summer.
The Chadwick Boseman-starrer focuses on King T'Challa and Wakanda, leaving little space for Avengers: Infinity War spoilers. Dropping a few crumbs for fans to lead to Avengers 3, here's how Black Panther sets up Avengers: Infinity War.
Obviously: Spoilers Alert
Post credits scene:
Fans already know that there are two post-credit scenes. One of the post-credit scenes, like Ragnarok, connects Black Panther to Infinity War. However, it sets it up in a surprising way. While the Avengers: Infinity War trailer teases that King T'Challa will have a connection to Captain America as Wakanda will source the nomadic Steve Roger's shield, it is Bucky Barnes that is seen in the movie.
Cap's best friend is alive and is seen preparing for something (war?). The scene indicates that he is no longer a threat to the Avengers. Black Panther's sister Shuri refers to Bucky as White Wolf, a title he is not known to have in the Marvel Comic.
Bucky in Avengers: Infinity War
Going by the post-credit scene, it can be speculated that Shuri has put together a new Vibranium bionic arm for Bucky that will help him protect himself and his Avengers buddies in Infinity War.
The epic war scene:
If you connect the dots – the post-credit scene and the Infinity War trailer – it hints that Shuri is training Bucky to become self-sustainable and join Captain America, Hulk, Black Panther and the Wakanda Army (as seen in the Infinity War trailer) to fight against a threat posed to the African country.
We are Wakanda:
Though fans get to see what Wakanda is, its full potential is not explored in the movie. If you look at the mid-credit scene, King T'Challa hints that the world will see what Wakanda holds when he addresses the United Nations to say: "We are Wakanda."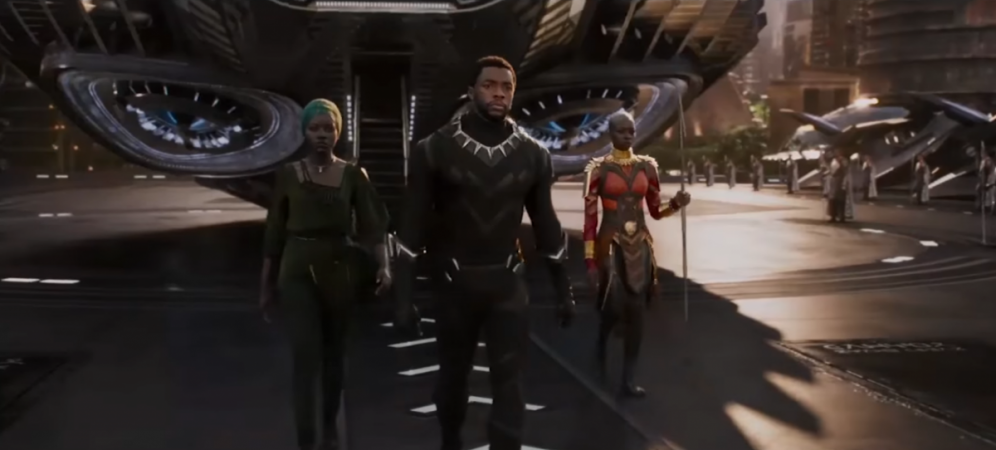 Wakanda will play a crucial role in Infinity War as it looks like Shuri will help numerous Avengers become stronger for a fight against Thanos. While there are speculations about Bucky's arm and Captain America's shield, Avengers: Infinity War sees Bruce Banner and Black Widow reunite in the African world followed by they joining Captain America, Black Panther and the residents of Wakanda to fight an undisclosed attacker.
Infinity stone:
Fans were expecting that the final stone would be seen in Black Panther. But Marvel is keeping the secret until summer. Despite the film not revealing the location of the infinity stone, the mid-credit scene felt like a tease that Wakanda has buried the stone deep somewhere in the vibranium-rich land.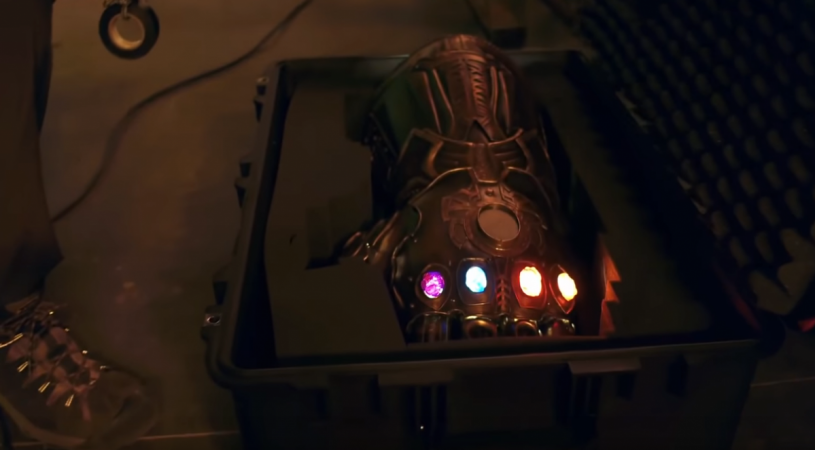 Though vibranium is a prized possession, it is unlikely that Thanos would target Wakanda for the metal.
It remains to be seen if fans could spot more Easter eggs in Black Panther as we head closer to the release of Avengers: Infinity War. The film releases on May 4 in US and April 27 in India.