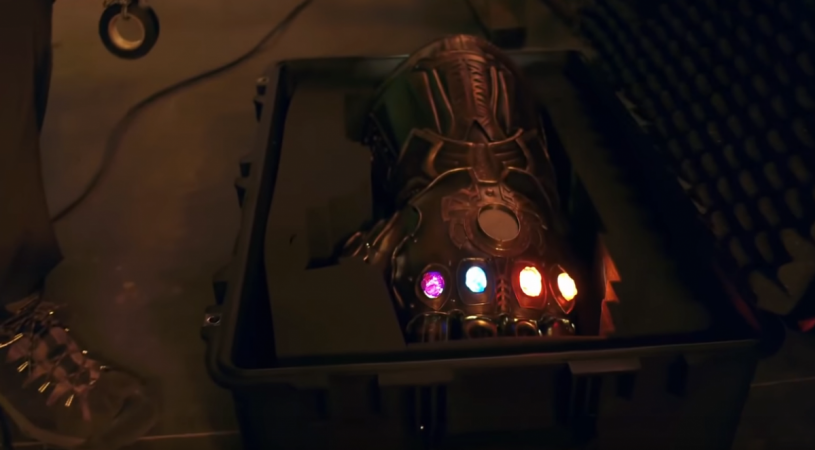 Another Avengers: Infinity leak hits the internet and this time it comes from the LEGO world. A Reddit user has gained access to upcoming LEGO sets from the movie and leaked it online for fans to get a preview of the summer release.
In the leak, six LEGO box images were shared and six instances from the movie were teased. The photos feature crucial plot spoilers featuring several characters such as Thanos, Thor, Doctor Strange, The Incredible Hulk to name a few.
It is to note that these photos matched the descriptions leaked a couple of months ago. As reported by Comicbook.com, the descriptions were titled "Attack of the Riders," "The Search for Thor's Weapon," "Corvus Glaive Attacks," "The Hulkbuster Fight," "Thanos: The Last Battle," and "The Battle in the Sanctum Sanctorum."
As per the descriptions and now seen in the images, these are the scenarios that could be included in the movie:

Thanos: The Last Battle – The Guardians join hands with Iron Man to fight against the Mad Titan to obtain the Infinity Gauntlet.
The Battle at the Sanctum Sanctorum – The Black Order will face Doctor Strange and Iron Spider.
Attack of the Riders – Captain America and Black Widow are in Wakanda.
Corvus Glaive Attacks – Black Order fights against Black Panther and Vision.
The Hulbuster Fight – Proxima Midnight faces off Falcon and Hulk.
The Search for Thor's Weapon – A few days ago, Thor's new hammer was teased. And now, these photos (based on the previously leaked descriptions) picture the God of Thunder and Guardians of the Galaxy travelling to find his new weapon.
Apart from the LEGO images, another photo has revealed the new look of Thor's upgraded weapon. The image comes through a box art of a toy box and it features the axe-hammer that has been long speculated. However, it is also interesting to note that in the art leaked, Thor is featured with both his eyes as compared to the one-eye God of Thunder in the end of Thor: Ragnarok and promos of Avengers: Infinity War.
Until we wait for that mystery to solve, Marvel fans will have to make do with these leaks and the promos launched. Avengers: Infinity War releases on May 4 in the US.