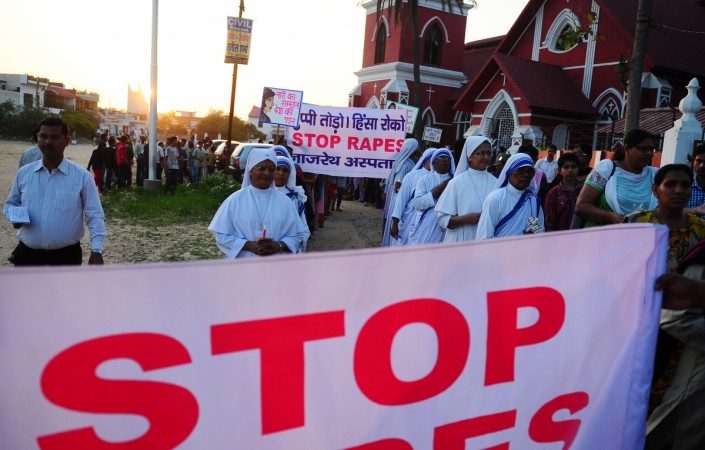 Nine nuns from Kuruvilangad have taken a stand against the Jalandhar Bishop, who was accused of raping a nun for two years between 2014 and 2016.
The nuns said that the government and the church have disowned them and justice has been denied to the victim. They decided to stage a protest at the High Court junction at Kochi and it was organised by various Catholic organisations in the state.
"There is no one to protect us. We will stand firm with the complainant nun. There are efforts in the background to sabotage the case...We will take part in the protest march organized by KCRM in Kochi," the nun were quoted as saying by Mathrubhoomi.
"We are fighting for our sister. She has been denied justice by the Church, government and the police. We are ready to go to any extent for ensuring justice to our sister," they added.
One of the protestors said that 74 days have passed since the victim filed a complaint. She had also given statements to the police multiple times but the accused bishop was questioned only once.
According to reports, the nun who filed the complaint against the accused BishopFranco Mulakkal will address the media on Sunday. The victim alleged that she received death threats after filing a complaint against the Bishop.