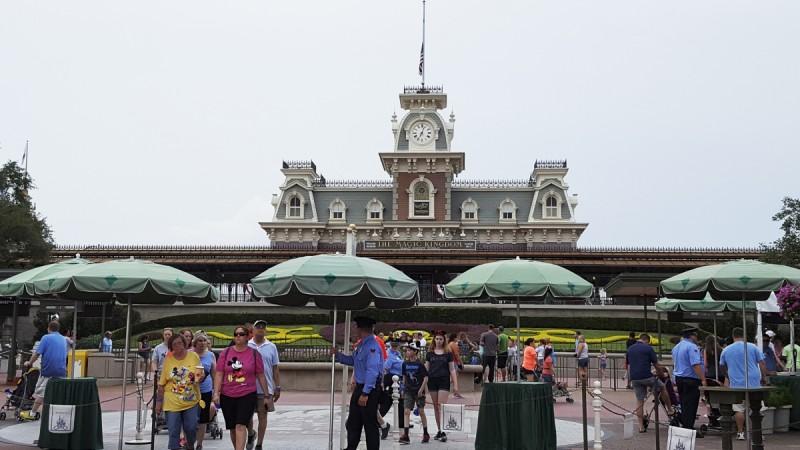 On August 14, a searing Pennsylvania grand jury report shocked the world yet again, as it revealed church leaders had covered up decades of child sexual abuse allegations against more than 300 priests. It was also revealed in the report that one such priest was hired by Disney World after he quit the church following child abuse allegations.
As noted by ABC News and Newsweek among others, one Father Edward George Ganster had asked for and even received a reference letter for a job at Walt Disney World. Years of child sexual abuse complaints had forced him to quit his priestly duties for a Pennsylvania diocese. He began as an assistant pastor at the Notre Dame of Bethlehem Church, Pennsylvania in 1971.
The history of child sex abuse by church priests is nothing news. But most disturbing is the fact that Disney World, given its child-friendly image, had hired a man accused of sexually abusing children. However, it's less disturbing than the fact that a serial child molester quit a place of worship to work for a company whose prime customers and targets are children.
Ganster wanted to leave the church to get married and in 1990 he requested the Diocese of Allentown to give him a glowing recommendation in the form of reference, for a job he wanted at Disney World. Monsignor Muntone of the diocese wrote back to him, saying, "I am quite sure that the Diocese will be able to give you a positive reference in regard to the work you did during your years of service here as a priest," revealed the grand jury report.
The reference letter indeed helped him land a job at Disney World, where he worked for the next 18 years before his death in 2014. As noted by Newsweek, an obituary in the Orlando Sentinel mentions him working as a train driver at the Magic Kingdom attraction at Disney World.
As noted by Newsweek, a victim, then 37-years-old, contacted a Pennsylvania diocese in 2002. He told them how, as a 14-year-old altar boy at St. Joseph in Frackville, Pennsylvania, he was fondled and groped by George Ganster.
The grand jury report also stated, "On one occasion, Ganster dragged the boy across a living room floor, pulling him by the underwear. Ganster also beat the victim repeatedly, once using a metal cross," adding, "The abuse at the hands of Ganster lasted for over one-and-a-half years and all happened in St. Joseph's Rectory."
The victim had reported the abuse again in 2004 but the diocese did not report the abuse until 2007. This was years after the "predator priest" had already left the church. Ganster reportedly abused another 13-year-old boy following a beach trip with him. In 2005, his mother reported to the diocese how her son was hurt by Ganster who then got into bed with him. She was told Ganster would be removed but surprisingly, he was reassigned.
This isn't the first time Disney's name has been involved with child sex abuse. In December 2017, Disney music executive John Heely was charged with three felony counts of sexual abuse, as per a Variety report. Two years prior to that, a Disney employee called Hector Herrera was arrested for raping a woman outside House of Blues in Downtown Disney, as noted by the Orlando Sentinel. Many more disturbing cases of child sex abuse and molestation by Disney employees have been reported in the media.
The Pennsylvania grand jury report revealed allegations of sexual abuse against over 300 accused priests and more than 1000 victims. It also found credible evidence that the Roman Catholic Church had covered up for these offenders for 70 years and obstructed justice.