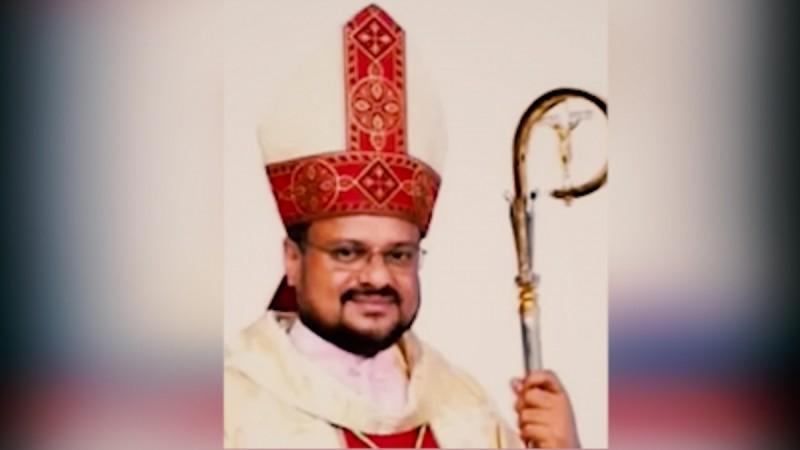 A special team from Kerala police is expected to probe the case of Bishop Franco Mulakkal of Jalandhar diocese on charges of rape allegations made by a senior nun. In light of the investigations following a case registered with the Kottayam police last month, a six-member team of the Kerala police is in Jalandhar to question Mulakkal.
Headed by Deputy Superintendent of Police K Subhash, the team also includes a lady constable. The team is expected to have a word with the nuns from the Mission of Jesus Sisters which is a part of the Jalandhar diocese, according to TImes of India report. The diocese and the bishop have reportedly assured full cooperation with the visiting team.
While the bishop has denied all charges and claimed innocence, an Indian Express report indicated the Kerala police had met three other nuns who, according to the complainant, were aware of the alleged rape.
Meanwhile, a team from the Jalandhar police, including deputy commissioner Gurmit Singh reportedly visited Mulakkal's house in Jalandhar on Friday evening.
In a complaint that was filed with the Kerala police, a 44-year-old nun accused Franco Mulakkal of raping her on 13 occasions between 2014 and 2016. The Kerala police filed an FIR against the bishop following which a 114-page statement was recorded from the complainant.
Mulakkal is said to have sexually exploited the nun at a convent in Kuruvalangadu near Kottayam during his visits over a period of two years.
The entire investigation was marred in controversy after the highly influential church denomination of Kerala was accused of attempting to bribe its way out of murky waters. A senior priest in the diocese was detained by the police after local media in Kerala leaked a conversation which indicated he offered land and money to a nun involved in the investigation.
This is the second case involving rape charges against a priest of Catholic clergy registered with the Kerala police. A few weeks ago, the horrifying case of a young woman who was allegedly raped by five priests sent shockwaves across the state.
The woman, who was married, was allegedly blackmailed by the priests who demanded sex for silence following a confession she made to one of the priests. She was repeatedly raped by other members of the clergy whom she had approached seeking help.