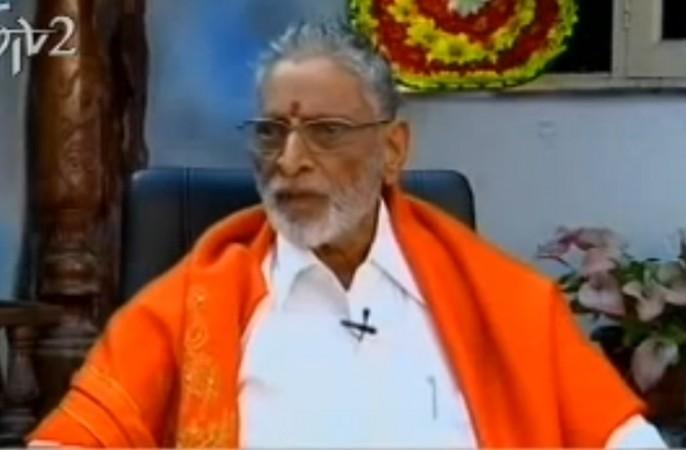 Telugu actor Jagapathi Babu's father and noted filmmaker Veeramachineni Babu Rajendra Prasad (VB Rajendra) died of age-related ailment at a private hospital in Hyderabad on Monday evening.
He was 82.
Born in Gudiwada of Krishna district on 4 November 1932, VB Rajendra was an ace director, writer and producer. He worked with leading superstars like the late Akkineni Nageswara Rao, Nagarjuna, Balakrishna, among others.
He made his directorial debut with legendary actor Akkineni Nageswara Rao's "Dasara Bullodu", which was a blockbuster success at the box office. Besides directing over 15 films, VB Rajendra also produced some films under the banner Jagapathi Arts.
"Dasara Bullodu", "Killer", "Bangaru Bullodu", "Bangaru Babu", "Manchi Manushulu", "Pichi Maaraju", "Aradhana" and "Aatma Balam" are some of his notable contributions to Telugu cinema. He was honoured with the prestigious Raghupati Venkaiah award for his contribution to Telugu films.
VB Rajendra is survived by his wife and three sons.
Jagapathi Babu addressed the media after his death and said that he was happy that he was able to fulfil all his father's wishes, when he was alive. He also stated that the mortal body of his father will be kept at their residence to enable the public to pay their last respects.
"He always lived peacefully. He also died peacefully. He didn't suffer while he was alive and didn't suffer anyone even in his death. He had lived like a king. He always wished for my success. Initially he was worried about my career. But finally, he was happy the way I shaped up my career," Gulte quoted Jagapathi Babu as saying.
"He wished for my daughter's marriage. The marriage was fixed. He also wished for my brother's daughter. Her marriage was also fixed. My dad died with all good news. I'm proud to say that VB Rajendra Prasad is my dad," the actor added.
Chief Minister of Andhra Pradesh Chandrababu Naiduand Chief Minister of Telangana Kalvakuntla Chandrashekar Rao have expressed their condolences.
Some Tollywood stars also paid tributes to the departed soul.
Sumanth ‏@iSumanth
#RIP VB Rajendra Prasad garu One of my grandfather's most noted producers, and more importantly, a dear friend of our family for many yrs
Kousalya ‏@SingerKOUSALYA
Legendary Peoducer and Director, father of Hero Jagapathi babu, Sri VB Rajendra Prasad garu is no more.... #RIP sir