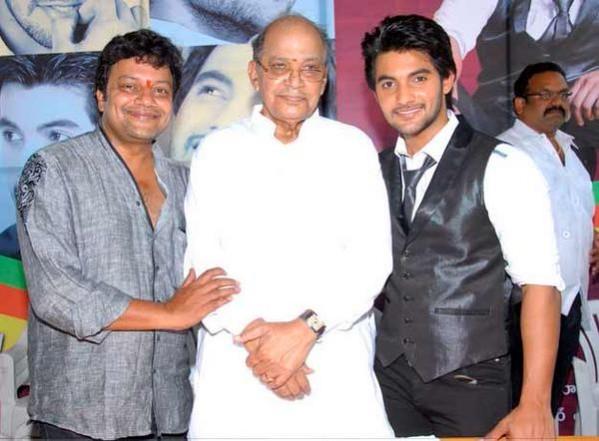 Actors Saikumar and Ravi Shankar's father PJ Sharma, who was also a well-known Telugu actor and dubbing artist, died of heart attack at his residence in Hyderabad on Sunday, 14 December.
Reports suggest that the 70-year-old actor was not keeping well for the last few days. "He has been unwell for a while. He suffered a heart attack and passed away at his house," a family source told IANS.
Born in Vizianagaram, Sharma started his career as a character artiste and starred in over 150 films in Telugu, Tamil and Kannada and is known for his works predominantly in Telugu cinema. "Athanu", "Ram Robert Rahim", "Collector Janaki" and "Talli Prema" are some of his best films.
Sharma also worked as writer, dubbing artiste and theatre artiste. As a dubbing artist, he worked in more than 500 films. He has been honoured with awards including Nandi and Filmfare Awards.
Following his footsteps, his sons Saikumar, Ravi Shankar and Ayappa too started careers as dubbing artistes and became popular actors later in the South Indian film industry. His grandson Aadi Pudipeddi, who debuted as a hero this year, got married in Hyderabad on Saturday, 13 December.
Actor Naresh, the son of Superstar Krishna, took to his Twitter page to offer his condolences to his family. He tweeted, "Actor P.J SARMA is no more (actor saikumars father). my Heartfelt condolences to actor, friend saikumar & family."
Meanwhile, fans also expressed the sadness over Sharma's death:
Ram Pothineni
Another Irreplaceable actor #PJSharma garu passed away.. :( Rest In Peace..Strength to saikumar garu n aadi families.
Raghava ‏
Today Saikumar's father and Aadi's Gandfather PJ sharma Passes away with Heart Attack :( RIP
Rayarao Sriram
Saikumar father PJ Sharma is no more. RIP
Hemanth Kumar CR
Saikumar's father, PJ Sharma garu has passed away due to cardiac arrest...my condolences to the entire family