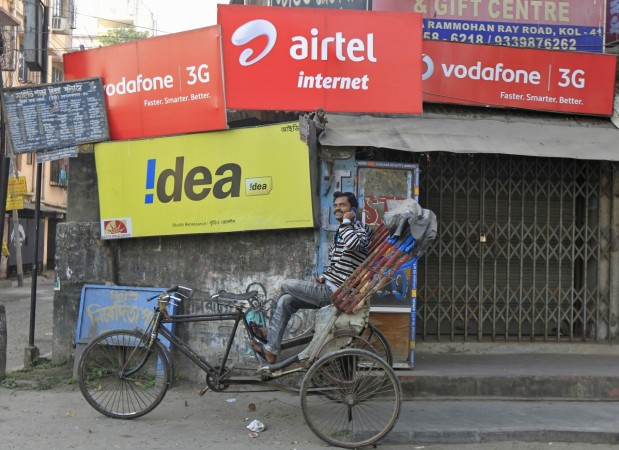 Telecom regulator Telecom Regulatory Authority of India (Trai) on Friday said that there is no need for urgent relief to Idea and Bharti Airtel, claiming that Trai's decision to slash IUC rate from 14 paise to 6 paise will not have immediate impact on companies, the Business Standard (BS) reported.
"There will be no immediate impact on companies due to IUC," Trai told the court, BS reported.
Reliance Jio, which is expected to benefit from the IUC rate cut, hit back at other telecom firms, and was quoted by BS as saying, "Airtel, Vodafone, Idea's plea is worst form of 'forum shopping'. They've recovered IUC costs."
Airtel, Vodafone and Idea have been net gainers under the current IUC system since they have more than 60 percent of the subscriber base and more calls terminating on their networks than originating from them. Jio, which offers free voice services, has the most outgoing calls terminating on the networks of others.
Trai notified the latest reduction on September 19, prompting accusations of lack of transparency and bias by Airtel, Vodafone India and Idea Cellular, which want IUC to be doubled. The regulator, on its part, took pre-emptive action last week and filed caveats in 18 high courts across the country asking to be heard before any order is issued.
Bharti Airtel and Idea Cellular had moved the Bombay High Court on Thursday seeking a stay on the telecom regulator's decision to cut the IUC from next month, marking the start of another legal confrontation between telcos and the sector watchdog.
The two telcos had asked the court to halt the implementation of Trai's decision to reduce IUC to 6 paise a minute from 14 paise from October 1, and subsequently, scrap the charge from January 2020. IUC is paid to networks that receive calls.
An Economic Times (ET) report said on Friday that the stakes are higher this time as telecom companies, including Airtel, Vodafone and Idea Cellular stand to lose a combined Rs 5,000 crore in revenue annually, while Reliance Jio Infocomm, which started services a year ago, could gain about Rs 5,000 crore.