India's biggest telecom operator Bharti Airtel has alleged that rival Reliance Jio Infocomm has been misleading the Telecom Regulatory Authority of India (TRAI) through false claims that India's top three telecommunication providers had gained almost Rs 1 lakh crore in the past five years on not lowering the interconnect usage charge (IUC).
According to Airtel, the actual level of receipts for the operator on account of IUC was Rs 7,795 crore, which was much lower than Jio's claims. The company was quoted by Economic Times as saying in a letter to TRAI that it had actually incurred losses of Rs 6,800 crore over the last five years as the mobile termination charge was below the cost of 30-35 paise per minute.
Airtel in its letter to the regulator wrote that Jio's assertions were grossly incorrect and done with the purpose of creating policy bias in its favour.
"This misrepresentation of data is yet another attempt by Reliance Jio to distort facts to show other operators in a bad light and create policy bias in its favour," Ravi Gandhi, Chief Regulatory Officer at Bharti Airtel, wrote in the letter addressed to TRAI Chairman RS Sharma.
This comes at a time when TRAI is looking to revise the interconnection usage charge. All telecom players except Reliance Jio support an increase in IUC rates.
The telecom industry in India is at present fighting a sturdy competitive battle against Jio. All the outcry at present is on the termination charge, which is one of the main components of IUC.
According to the incumbents, the termination charge of Re 0.14 per minute is too low and does not cover the cost of carrying the call.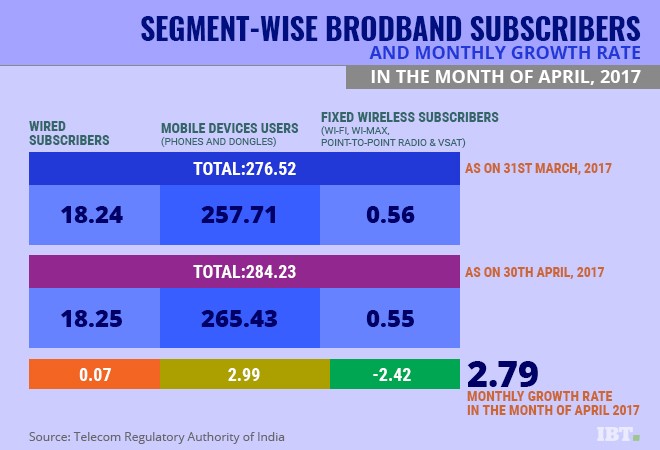 TRAI had reduced the domestic termination rate to Re 0.14 per minute from Re 0.30 in 2004, which had led to protests by the telecom companies.
However, if the allegations made by Airtel in the letter against Jio are true, they might push TRAI to revise IUC rates. If the regulator considers increasing the rate, the telecom players might raise the tariff for their call services, which could be a bad news for the customers.