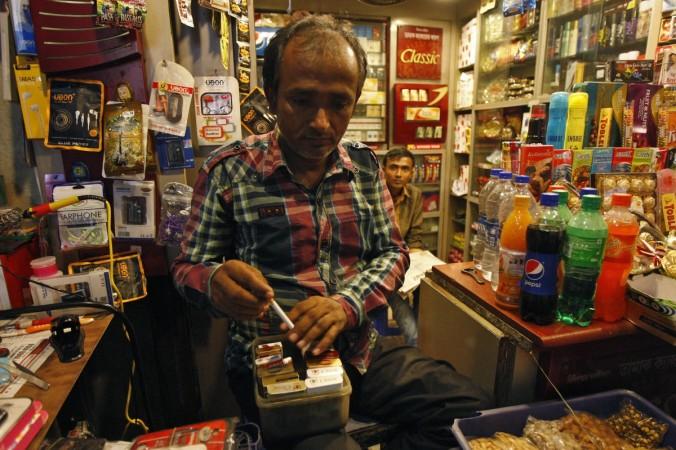 Shares of cigarette companies were trading in a narrow range on Thursday in response to the intransigence displayed over a proposal to impose a cess on demerit goods. ITC shares were trading 0.52 percent lower at Rs 238.40 apiece, while Godfrey Phillips was up almost 1 percent at Rs 1,472.55 on the BSE.
The BSE Sensex was up 115 points at 28,099, while the NSE Nifty was trading 32 points higher at 8,691.
The second meeting of the Goods and Services Tax (GST) Council ended on Wednesday, a day in advance as member-states could not finalise the rates to be levied on goods and services. Things got complicated after states opposed the imposition of a cess on certain items, commonly referred to as demerit goods, comprising liquor, cigarette, aerated beverages, tobacco and luxury products.
"A number of States objected to the use of GST collections (cess on GST) to finance GST compensations," The Hindu quoted a member of the Council as saying on Wednesday.
The option of taxing demerit goods at a rate higher than the speculated 26 percent would complicate matters, according to Hasmukh Adhia, revenue secretary, finance ministry.
"If you have to put each in rate structure, one challenge is how many slabs can you have then... Can you have 26, 45, 75 per cent slabs? There are commodities where the effective rate of taxation currently is more than 100 per cent. Now the question is, is it feasible to have so many slabs of taxation in GST," he said.
The rates will now be finalised at the next meeting to be held on November 3 and 4, according to Finance Minister Arun Jaitley.
"We will finalise the tax structure at the next meeting... it can be frozen only after deciding whether compensation to States is to be funded out of the rate structure itself or from some special cess or some third source," he told reporters on Wednesday.
Meanwhile, the proposed cess on demerit goods need not net more than Rs 10,000 crore to meet the estimated shortfall of Rs 50,000 crore in revenue collection as far as states are concerned.
"As it is already the current cess that has been in operation are giving you about Rs 40,000 crore odd. So, it is really a matter of about Rs 10,000 crore," Haseeb Drabu, finance minister, Jammu and Kashmir, told CNBC-TV18.