The massively growing television industry, which is expected to expand to $14.7 billion from the current $4.8 billion in India, has some strong competitors. Big names such as LG, Sony, and Samsung have reflected dominance in this sector, but other brands have also forayed to offer an affordable alternative to the premium brands.
Kodak is one of them, and it is being led by India-based TV manufacturer Super Plastronics Pvt Ltd (SPPL).
Read: Kodak 55-inch 4K UHD Smart TV Review
Around the same time last year, we sat down with SPPL director and CEO Avneet Singh Marwah, who elaborated the company's plans on driving growth in India and the focus to remain consumer-loyal.
A year later, Marwah and IBTimes India sat down again for an exclusive interview on how things have changed over the past year for Kodak TV India under SPPL's licensing.
We discussed the impact of GST, the perks of "Make in India", long-term goals and global exposure through CES 2018 in January. Here are the edited excerpts from our interview with Marwah.
IBTimes India: It's been little over a year since the first Kodak TV was launched in India in August 2016. The market has since changed a lot with GST, competition from rivals and alike. How has Super Plastronics (SPPL) overcome obstacles during this period?
Avneet Singh Marwah: We, like any other company, have faced a lot of hardship when it came to implementing GST in our offline network. Through this time, when the market was practically stagnant, we managed to survive thanks to our strong work ethics and standing by our dealers or distributors by offering support in more ways than only monetary support.
We had tried to minimise the gap between pre-GST and post-GST prices and have been successful in sustaining business like before.
IBT: How has GST impacted the Indian consumer electronics market? Do you really think it is favorable for the market or is there any room for improvement?
Marwah: GST has impacted the Indian consumer electronics market in both negative and positive ways. Positive by way of making the indirect tax structure more transparent and easy to follow. It was a long-awaited tax amendment and although it was rejected widely at first, people are learning to adapt to it and inculcate the same in daily operations.
There is definitely room for improvement as GST rates for some products, like ours, are very high and thus it impacts the end-consumer as well as us as manufacturers. There is also lack of clarity on some rules regarding GST. We hope that as time progresses the finance ministry works on these issues and relief is provided in terms of tax rates.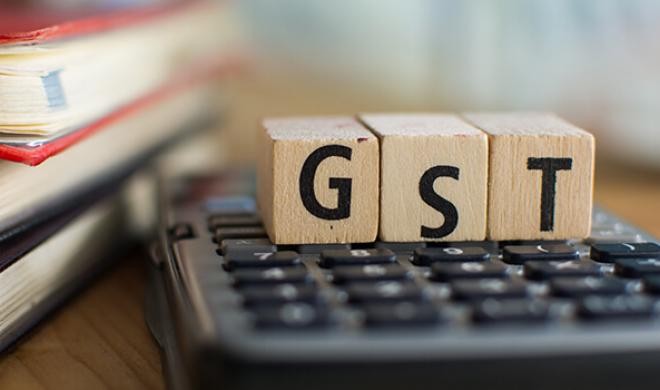 IBT: Kodak not only makes products in India, but also designs and develops them. How has this worked in your favour and should the government push its "Make in India" initiative towards designing and developing in India for the betterment of brands and the country?
Marwah: Yes, we believe this has worked in our favour as the present-day consumer is very product-aware. It is common knowledge that products imported and competitively priced are often of low quality. Consumers tend to bend towards Indian-made brands, like ours, especially since the technology offered is the same as many other international brands but at a much more economical price.
We are also simultaneously working on software/ products that are more suitable for Indian consumers but are not extravagant when it comes to pricing. We are able to do so due to the connect with our customers and basis feedback received from them, a facility not available to international brands.
IBT: What is your strategy to push Kodak to mainstream media with stronger advertising or expand availability in 2018?
Marwah: We plan to introduce new models to expand our product range in the beginning of next year and build on expansion of our products in the offline market. We aim to add a distributors and dealers pan-India and expand our customer outreach to rural areas as well. We are also looking at advertising our products through print and other avenues as the year progresses.
IBT: What are your long-term goals for Kodak?
Marwah: We aim to become one of the largest selling affordable brands in India and to provide the best of technology and services to our consumers.
IBT: How does Kodak aim to gain consumers' trust, like other brands such as LG and Samsung?
Marwah: We aim to provide the best of services to our consumers along with quality products so that the customer knows that we are not only a brand looking for recognition but also a brand that the customers become loyal to.
IBT: Has 2017 been a year of opportunities for you in terms of business? If yes, can you please shed some light?
Marwah: Yes, 2017 has been an eventful year in terms of growth and various opportunities. We have been able to create a good online presence especially through Flipkart by debuting in the Big Billion Day Sales and have only grown since then. We have also seen a lot of growth in terms of business in our offline network as the KODAK HD LED TV brand name is more visible on a daily basis.
We are grateful to Kodak for providing us the opportunity to participate in CES 2018 as our televisions will be displayed in the Kodak booth. Being a licensee who is only an year old, this is a gigantic opportunity as vendors from all over the world can experience our products and this will also provide us with an opportunity to grow outside India.