Kodak is a brand long associated with electronics, but the name faded away in the television market as rivals like Samsung, Sony and LG took a massive lead ahead, leaving Kodak far behind in India. But Super Plastronics Pvt. Ltd. (SPPL) embarked on a journey to breathe life into an ailing brand name, and it has managed to make some strides.
SPPL is currently working to strengthen its online presence before heading to the offline market. Kodak's limited presence is complemented by the limited portfolio of compelling television sets that consumers with a budget will find appealing. We will likely see more products as the company explores the offline market.
Over the past year, the company has launched series of HD LED TVs in 32, 40 and 50 inches, and the most recent 55-inch 4K UHD Smart TV (55UHDXSMART) has to be its best work yet. We had the chance to review this television set, and we've found it quite appealing on many levels even though it misses out on some parameters.
Design and key features
Kodak 55-inch 4K UHD Smart TV has a standard industry design for an ultra-slim television and it's surprisingly light and easy to set up. But the lightweight feature is because of the heavy usage of plastic, which doesn't feel too good. But who cares? Once set up, you'll hardly be touching it again.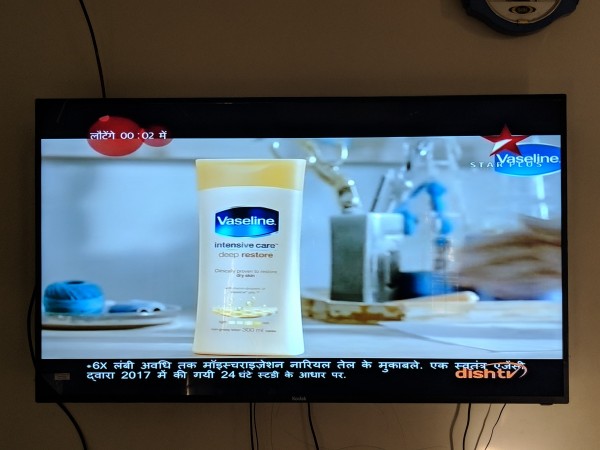 Setting up on a table is a simple task and if you've already drilled the wall-mount stand, it's easier to put the television on the wall. The Kodak TV has slim bezels with Kodak branding at the bottom bezel and all the important controls are found on the left side of the television set.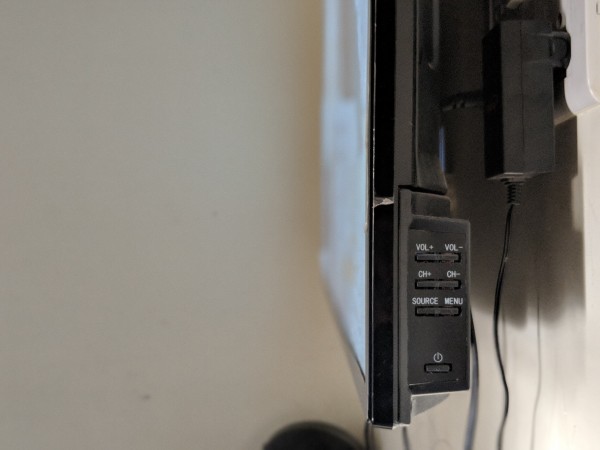 There are two 10W speakers and in a room of 20x20 sq. feet we managed to get good audio without turning up to maximum volume. On the connectivity front, Kodak TV has 2 USB ports, 3 HDMI ports, Ethernet RJ45 port, built-in Wi-Fi, headphone jack, and other standard connections. On a wall-mounted television, we found it difficult to reach them, but shouldn't be the case on a TV table.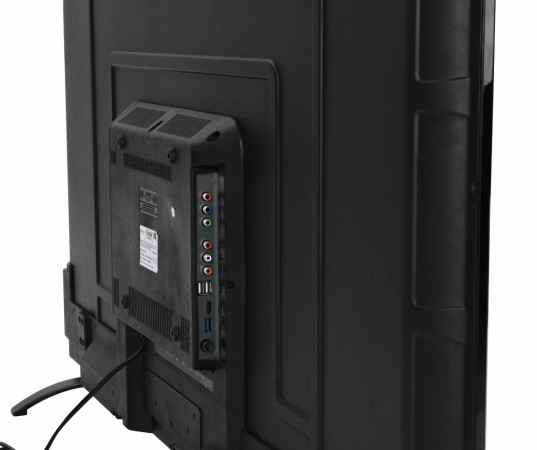 Picture quality
For a 4K ultra high-definition television we had high hopes, and Kodak seems to meet basic requirements. Watching anything on a 55-inch screen with 3840 x 2160 pixels seemed decent for your normal and HD channels. We tested some 4K videos and that's when the difference is actually felt. We must say the 4K video playback isn't disappointing at all.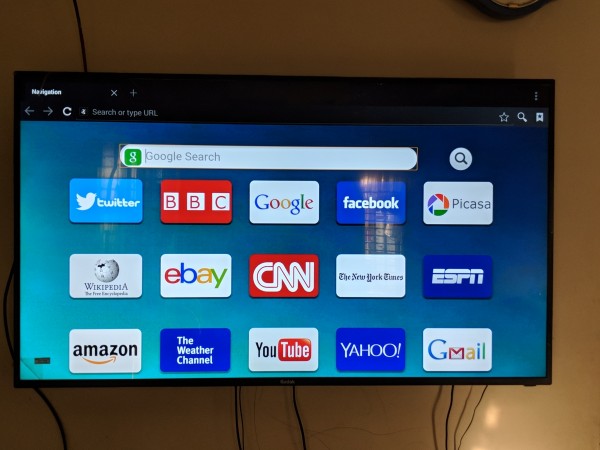 Your daily soaps and movie-streaming on Netflix and Hotstar, 4K playback on a USB stick and streaming online are absolutely satisfying. No complaints on the picture quality there. The viewing angles are great, but the darker areas seem to be affected in side angles. Kodak 55UHDXSMART also managed to impress us with HD upscaling.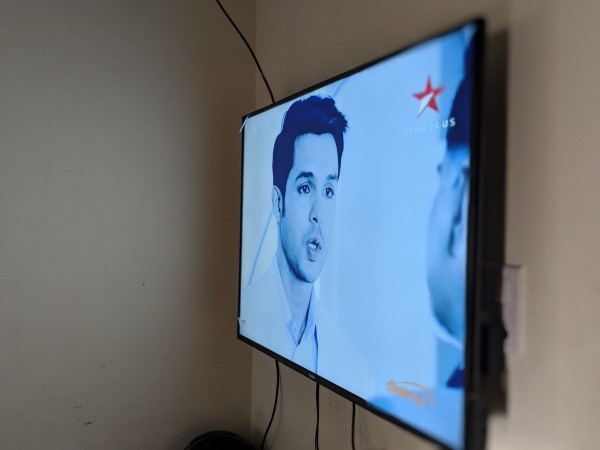 Performance
Kodak 55-inch 55UHDXSMART is a smart TV on a budget, and it just doesn't seem like a cheap deal. The TV managed to deliver its best while playing PS4 games (CoD), USB reading and playback and media streaming from an external STB. We did not have a Blu-ray around to test it during our review.
The TV's built-in Wi-Fi managed to pick good Wi-Fi signals from the router placed in the next room, and streaming on web browser and built-in online streaming services is something everyone will love. Add the convenience of accessing Netflix, Hotstar and YouTube using dedicated buttons on the remote, which saved a lot of time fiddling with the menu.
The UI is pretty simple, responsive and straightforward. The accompanying remote control has dedicated buttons for the most important settings. The Eco Vision is something users must utilize to get the best picture quality. For us, Eco – High was best suited while gaming and Low mode while binge-watching Stranger Things on Netflix in a dim-lit room.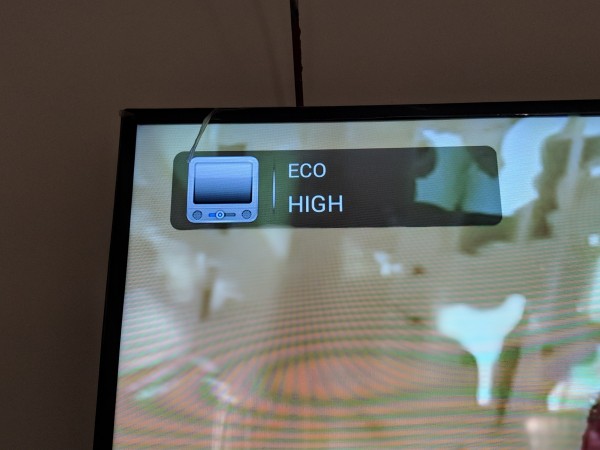 Room for improvement...
Kodak 55UHDXSMART does offer several pros for a TV that's priced less than Rs. 50,000, but we encountered a few things that could've been better. For instance, the need for typing using the on-screen keyboard.
Another feature we did not feel the need to use was the 3.5mm headphone jack. It's natural to have a safe distance of a few feet away from the screen while watching a massive 55-inch television and having an enormously long cable for connecting headphones to the TV just didn't seem convenient. What we wished was Bluetooth on the TV, which we could have used to connect to a good pair of wireless headphones, especially while playing Call of Duty.
Kodak 55UHDXSMART comes with the ability to download and install apps as well, but the onboard storage is just 8GB. We wish there was more storage for people who'd want to keep a whole library of apps and store content on the TV. We did not use the TV's storage for anything but apps, so it fairly sufficed, but that cannot be a general habit.
Verdict
Kodak 55UHDXSMART is priced at Rs. 43,999, and in our view, it could be one of the top 4K Smart TV recommendations for those who cannot spend lakhs on television. If you've been waiting to upgrade from your standard Full HD TV, Kodak's 55-inch UHD Smart TV is worth considering despite a few setbacks.
Kodak 55UHDXSMART is a brilliant value-for-money smart TV once can get under Rs. 50,000 in India right now. It is available exclusively on Flipkart.