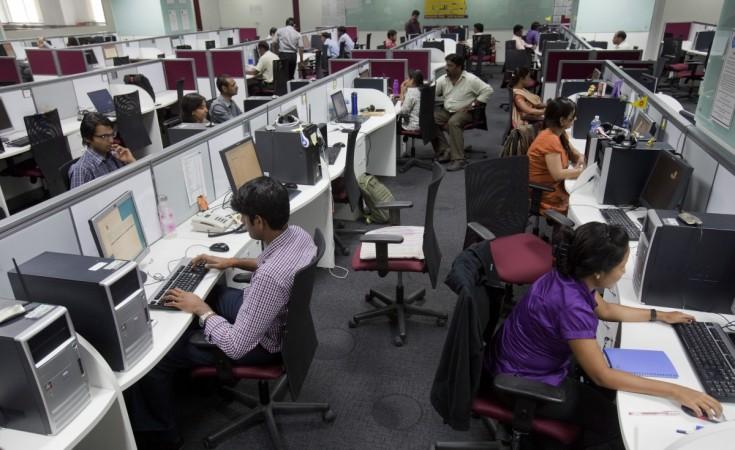 The National Association of Software and Services Companies (Nasscom) predicts that Indian IT companies this year will not be hiring as readily as they historically have been. Major players like Infosys and HCL will reportedly have fewer job openings as automation of processes come to the fore.
The IT industry body had pegged the workforce to grow by 2.75 lakh employees in 2016-17, exceeding the 2.3 lakh employees who joined the ranks across the sector last fiscal, reported the Press Trust of India.
Nasscom chairman C P Gurnani, who spoke to PTI at an event, believes that this drop in recruitments won't affect the industry's growth and expects to see revenues increase by between 10 and 11 percent.
"The hiring will not be as linier as we have seen in the past," he said. "The digital world leads to automation, automation leads to relatively lesser recruitments. I think [recruitments] will be like 15-20 percent relatively lesser in headcounts."
A Centrum Broking report on automation stated that jobs offers from India's top five IT firms — Wipro, Infosys, HCL, Tata Consultancy Services (TCS) and Cognizant — fell by 38 percent to 28,128 in Q4 of 2015. It attributed the drop in hiring to an increased reliance on automation, where artificial intelligence (AI) is used to take care of "repeatable tasks," essentially replacing the employees who've performed them so far.
Gurnani also said that falling oil prices might have an effect on the IT industry, but was quick to add that since fewer clients have their home based in OPEC nations (Organization of Petroleum Exporting Countries), the impact will not be major.
He also believes that the U.S. presidential elections will not have a major impact on the industry.