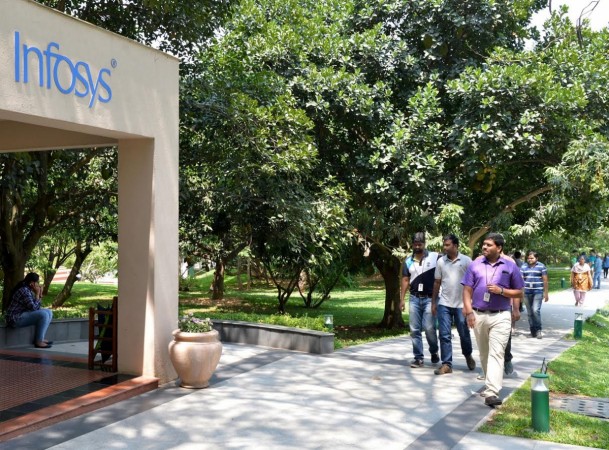 India's Information Technology (IT) sector hired over 1 lakh engineers in 2018, a four-fold jump from its hiring of just 22,156 such professionals in 2017.
The trend of increased IT hirings is expected to continue in 2019, according to a report by Mint. A boom in the economic growth in the US and Europe coupled with the US government's push toward more recruitments has apparently led to the increased hirings of software engineers.
The top five IT firms such as Tata Consultancy Services, Cognizant, Infosys, HCL Technologies and Wipro hired about 95 per cent of the new workforce in 2018, which is 99,010 employees. Tech Mahindra, Larsen & Toubro Infotech, Mindtree, Cyient and Zensar hired just 15,380 engineers in 2018, the report said.
Indian IT firms strike big deals with US-based clients
An analysis of the hirings reveals that the firms have won some big contracts from clients overseas, which has also led to the absorption of the employees from their partners.
For instance, of the 13,514 employees who joined Wipro in 2018, around 9,000 came from Alight Solutions.
Similarly, TCS and Verizon struck big deals with their clients which added to their workforce.
A $2 billion contract of TCS with Transamerica Life Insurance and $1.36 billion deal with British insurer Prudential Plc accounted for a major chunk of their new hirings in 2018.
There has also been an improvement in the overall growth in India's IT sector which the experts are predicting to continue in 2019 as well.
The IT services industry is expected to grow at 9.3 per cent y/y growth in 2019, the experts opine.
Besides, the revenue of the top IT firms such as Infosys and TCS also grew last year and the trend is likely to continue until the first quarter of FY19.
However, the IT companies are not too hopeful of hiring at the same pace in next year, although the US recruitments will see a good increase.
As the IT services industry moves from people based to platform-based approach such as the introduction of automation/artificial intelligence, the hirings may not be as fast-paced as the companies will be tasked with training its existent workforce for the newer skill sets.
The $167 billion IT services industry in India has a workforce of 3.7 million people.