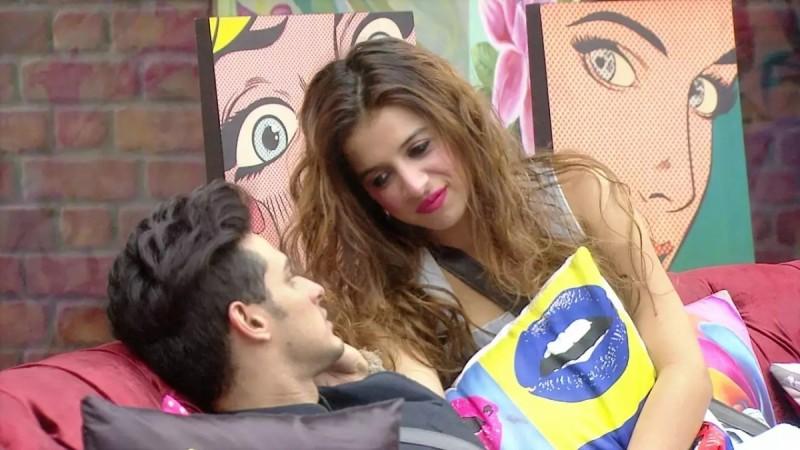 Priyank Sharma has apparently blocked Benafsha Soonawalla from all social media accounts and communication medium except Twitter, but he still claims that he loves her. Yes, it may sound strange, but this is what the conclusion that can be drawn from the duo's latest Twitter interaction.
In reply to one of Priyank's tweets to a fan page, Benafsha said the handsome hunk has blocked her everywhere, and thus asked him to call her as she cannot contact him apart from Twitter. In the tweet, Benafsha also revealed that they had a fight, and that is why Priyank was stressed.
"Ya that's why you shouldn't fight with me see it gives you stress. Now since you've blocked me from everywhere cause you love me so much call me I've no other place to contact you hahahaha @ipriyanksharmaa [sic]," tweeted Banafsha.
As this tweet from Benafsha, who was rumored to be in a relationship with Priyank during their stay in the Bigg Boss 11 house, made fans pass some judgmental comments on the lady, Priyank soon replied to the tweet suggesting that everything was fine between the two.
"I will not be appreciating the fact that since none of you know what kind of a girl she is and how close is she to me . Let's say no to wrong judgements and spread peace . #iloveyoumybenu [sic]," he tweeted.
While their Twitter conversation suggests that they just had a small fight but otherwise all is well between the rumored lovebirds, something appears to be fishy as both of them have unfollowed each other on Instagram.
Yes, though Priyank and Benafsha's Twitter conversation may suggest that the two are very fond of each other even now, the fact that they are no longer following each other on Instagram hints at a different picture.
Meanwhile, there have been mixed reactions from fans to this Twitter interaction. While some found this conversation a cute one, some others called it a mere publicity stunt by Benafsha.
Although Benafsha and Priyank have always called themselves "just friends", their closeness inside Bigg Boss 11 house had made fans believe that it was more than just friendship. Priyank too had admitted on the show that he had developed feelings for her. Nonetheless, the status of the duo's relationship status remains unclear.