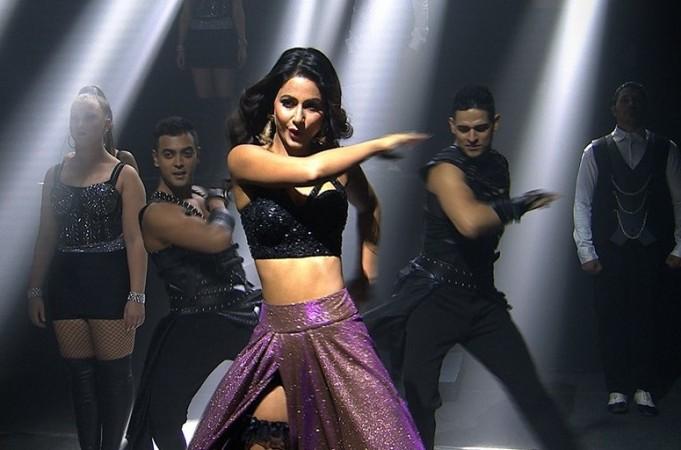 Bigg Boss 11 contestant Hina Khan entertained everyone for more than three months on the show. One of her rivals was Vikas Gupta, with whom the actress had major fights in the house.
It looked like the duo will never see each other's face outside the house. But they were seen hanging out together along with Priyank Sharma and Hina's boyfriend Rocky Jaiswal a few days ago.
Now, Hina and Vikas seem to have gotten really close, as the four of them recently watched Deepika Padukone's starrer Padmaavat, together.
Talking about her equation with Vikas, Hina told the Times of India, "Vikas and I have met outside the house many times. We even watched Padmaavat along with Ro (Rocky) and Priyank. Vikas and I could never get along inside the house. He told me that he saw me only as his competition and I took it as a compliment."
"We are like-minded people and we knew that we will bond well outside the house and now we are. We couldn't connect on 'Bigg Boss' because we were in a competitive zone. However, that doesn't mean that we can't be friends outside the house. He calls me and we are in touch with each other. I am in touch with Priyank as well."
Though Hina made a lot of haters during her journey on Bigg Boss 11, people loved watching her on-screen. Now, fans want their diva back, in front of the camera.
You will be happy to know that Hina is coming back to work soon. She told Pinkvilla, "Maybe after a couple of months. It's not even been 15 days (coming out of Bigg Boss 11). Give me break guys."
This is not the first time the actress avoided the question of getting back to work. It looks like Hina has not gotten out of her partying mode yet. However, Hina will be seen walking the ramp at Lakme Fashion Week Summer/Resort 2018 on Day 2 for Kolkata based label Osaa by Adarsh.