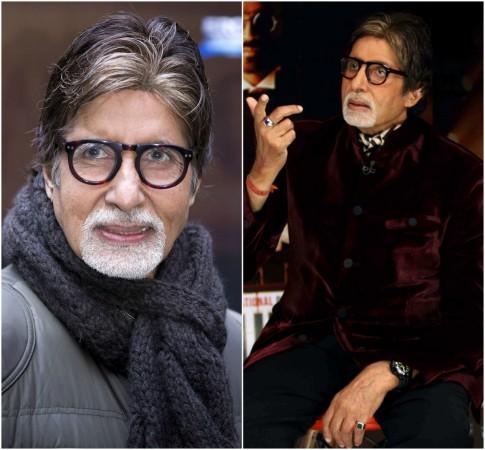 Amitabh Bachchan's Twitter account has been grabbing headlines for all the wrong reasons. It all started when the news broke that Shah Rukh Khan has beaten Big B in the race for followers on the social media platform. SRK is now leading with 32,984,652 followers, while Big B has 32,895,300 followers on the microblogging platform.
Post this, it looked like Amitabh Bachchan got angry for losing followers to Shah Rukh Khan and he threatened to quit Twitter, which came as a shock to everyone.
And now what has surprised everyone is that Amitabh Bachchan has started following all the Bigg Boss 11 contestants including Shilpa Shinde, Hina Khan, Vikas Gupta, Priyank Sharma, Bandgi Kalra, Benafsha Soonawala, Hiten Tejwani, Gauri Pradhan, Shilpa Shinde's brother Ashutosh and Hina Khan's boyfriend Rocky.
It doesn't end here, Mr. Bachchan is following 11 fan clubs of Shilpa Shinde and 7 fan clubs of Hina Khan. We are confused who is his favorite now!
The story doesn't end here. Mr. Bachchan is also following ex-Bigg Boss contestants like Kushal Tandon, Rohan Mehra, and Vindu Dara Singh.
This strange behaviour could mean a lot of things – one, he is a die-hard fan of Bigg Boss. Two, his account has been hacked and he doesn't know. Three, this is his way of regaining followers, considering the popularity of Bigg Boss contestants this year. And finally, he could be taking over Bigg Boss this year for hosting.
Which one do you think fits here? Well, Amitabh Bachchan has an answer to this.
He wrote: "T 2602 - जी हाँ हुज़ूर मैं बहुतों को follow करता हूँ , ये काम मैं अपने मन से स्वयं करता हूँ , ज़माना कहता है किसी ने hack कर दिया आपका account ; कहते हैं, इससे मिल रहा औरों को discount दूसरों को follow करना गुनाह है ,गर लाख गुनाह और करूँगा , यहीं पर !!"
T 2602 -
जी हाँ हुज़ूर मैं बहुतों को follow करता हूँ ,
ये काम मैं अपने मन से स्वयं करता हूँ ,
ज़माना कहता है किसी ने hack कर दिया आपका account ;
कहते हैं, इससे मिल रहा औरों को discount
दूसरों को follow करना गुनाह है ,गर
लाख गुनाह और करूँगा , यहीं पर !!
~ ab ?? pic.twitter.com/DpSJbU8Jk5

— Amitabh Bachchan (@SrBachchan) February 2, 2018
With this step by Big B, Priyank Sharma and Vindu Dara Singh couldn't hold their happiness and posted on their social media thanking the superstar.
For those who don't know, in 2015, Amitabh Bachchan's Twitter handle was hacked as it started following random A-rate sites and accounts.