Priyank Sharma knows how to play his games! Only time will tell whether his strategies are for real or he's a man of emotions.
But for now, here's the entire chronology of events that happened inside the house which has left everyone confused. While Priyank Sharma's fans blindly trust him, these situations make us think otherwise.
Here's the flow:
Situation 1: When Priyank not once but in every interview before entering and after coming out of the house said that he's dating Divya Agarwal.
Situation 2: Priyank, when entered Bigg Boss house again, spoke about his US girlfriend with Hiten Tejwani.
ALSO READ: Bigg Boss 11 EXCLUSIVE: Divya Agarwal BREAKS UP with Priyank Sharma and it's Final
Situation 3: Hina Khan was seen teasing Priyank with US girlfriend and said: "US mein Priyank ki jaan bethi hai. She won't like if I do oil massage."
Situation 4: Benafsha takes four names – Nikita, Divya, Nibedita and Khushi, who Priyank is supposedly close to. Priyank cleared the air and said that US girl is only a friend and his current love connection is Divya.
Situation 5: Priyank gets close to Benafsha and confesses that his 'love connection' outside won't understand this closeness between the two. (CLICK HERE to READ more)
Situation 6: Priyank Sharma makes a statement that getting close to Benfasha is just a strategy.
Situation 7: Hina Khan and Luv Tyagi discuss how Benafsha and Priyank's closeness is more than friendship. Hina confronts Benafsha when they were in jail and told her that she senses something different between the two.
ALSO READ: Bigg Boss 11: Puneesh Sharma-Bandgi Kalra's 'Mistake' in a Bathroom; Priyank Sharma-Benafsha sleep on the same bed [VIDEO]
Situation 8: In one of the uncut videos online, Priyank tells Benafsha that he can never get over his US girlfriend and Divya is just a friend. So who was the love connection he was talking about the other day?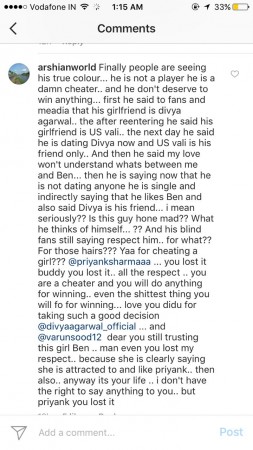 Well, is he a player or a cheater? Whatever this is, Priyank Sharma's weird antics inside the house are definitely not helping him build a positive personality.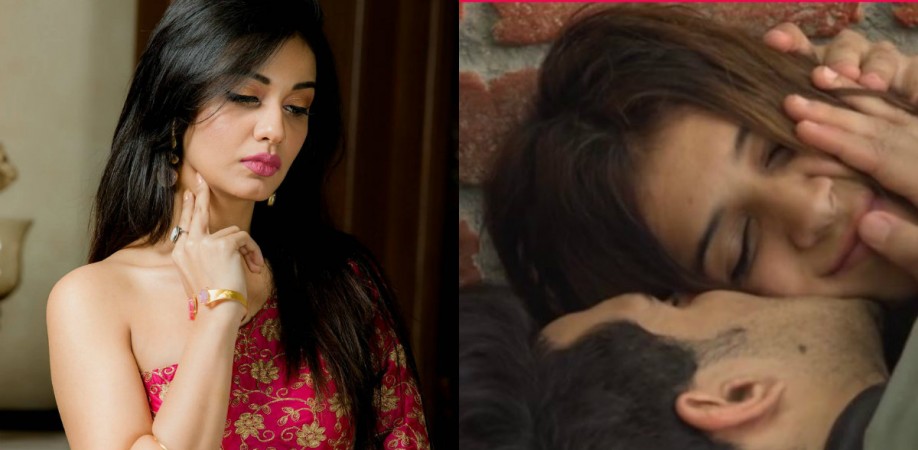 His great act of going bald to save Hiten from the nominations or his disgusting act of asking Shilpa Shinde to lie on his back for push-ups, repeated moments between the two and complete opposite statements made in the span of a few days has definitely made us question who really is Priyank's girlfriend? Where do you think Priyank is headed?
Divya Agarwal has gone on record and broken up with him, while Varun Sood still awaits Benafsha's answers and trusts her.