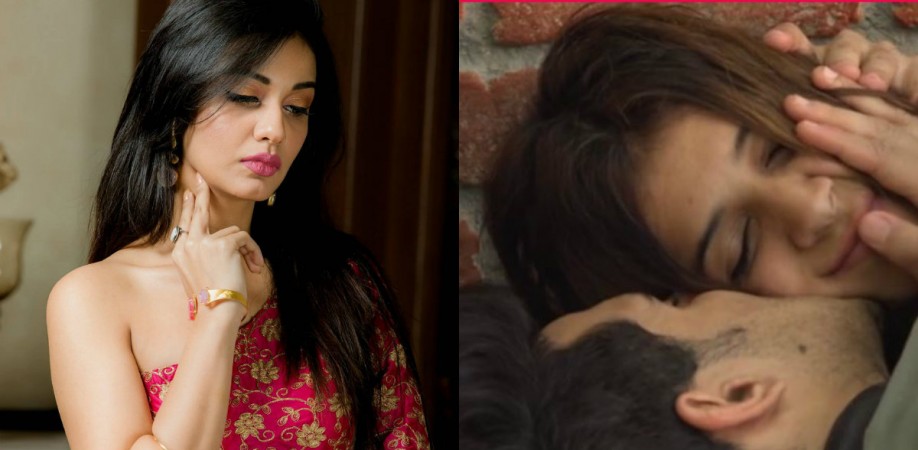 Shock has turned into anger now for Priyank Sharma's girlfriend Divya Agarwal. Talking exclusively to International Business Times, India, Divya spoke about what happened in the November 9 episode.
ALSO READ: Bigg Boss 11 EXCLUSIVE: Varun Sood on Benafsha Soonawalla-Priyank Sharma, 'It's not a big deal, I trust her'
First of all, to all the media houses who said that Priyank cleared the air about who his real girlfriend is - Well, sorry to disappoint you - He did not clear anything. He said 'Divya was my connection on the show'.
What do you expect from a relationship? What is a connection? When I saw the clip 'Priyank and his girlfriends' on Voot, the title itself gave me jitters. Reading that 'Priyank has so many girlfriends' made me feel awkward, I felt 'ya right, I am one of them, great!'
I have to pay so much attention and listen to all the clippings carefully so that I know what is he talking about me.
Now, coming to what happened between Benafsha and Priyank on Bigg Boss today. Let's break down the conversation. Firstly, why did Benafsha say 'Forget about it, it will be bad for both of us'. In the previous episode Hina clearly said that Priyank's 'Jaan' is in USA and now suddenly Priyanka and Benafsha are attracted towards each other. Secondly, Priyank said 'I won't have any problems outside but Benaf will.' - I mean, Wow! Is he taking me for granted? He won't have problems seriously?
Priyank made it clear that he's jealous of Luv because he is close to Benaf. I mean what more could I say here. Benaf said in the episode: "I am sure my love and your love outside will understand that ye sirf dosti hai"..... to which Priyank said: "I am not so sure, to be very honest" --- which clearly means Priyank knows that I won't be comfortable about this, yet he is participating in such conversations and asking Benaf 'What do we call our relation and what not!'
When Benafsha asked Priyank whether he has been close to any of his other female friends like the way he is with Benaf, he said 'No'. I am shocked. So, what was he doing with me? Yes, we never stayed together under one roof but the way he wakes up Benaf, looks for her in the morning, treats her, kisses her etc etc -- Priyank did the exact same things with me in Splitsvilla.
So, what is the difference between a friendship and a relationship? Isn't there suppose to be a boundary? Physical involvement is the only difference between the two things, aise to sab kuch same lagega fir.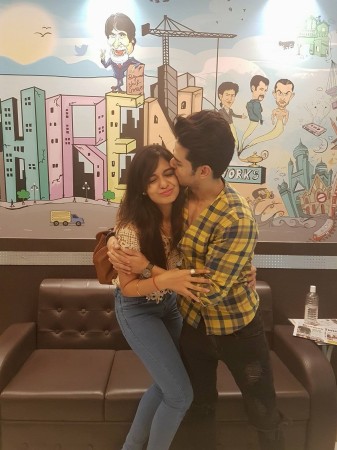 I look like a fool because clearly there was absolutely nothing exclusive Priyank did for me, now that I think of (as he's doing everything with Benaf.)
I am not judging both of them. There are so many people in the house who are either married or have partners outside and yet have managed to maintain a certain dignity. Hiten for example, maintains his line with girls who has the similar goals of winning the show.
Priyank is confusing me. And when you are confused, I don't know what to call this relationship. Why can't he be clear and call out one name. I want to be with a person who can own up in front of the world and say that 'Divya is my girlfriend', and not like Priyank who's just going around in circles and confusing everyone.
I feel pity on Priyank's fans who are seeing everything and yet covering up on his mistakes. As a girlfriend, I want to ask every girl whoever is watching Bigg Boss whether they would be comfortable watching their boyfriend like this.
Whatever happened on Bigg Boss on Thursday, both of them wanted to say so much but were avoiding it because of cameras. And I cannot believe that all this is for the game. They are respected outside for themselves and for their partners. One cannot do anything and everything under the tag of 'friendship'!
Splitsvilla and Bigg Boss -- it's two different Priyank personalities. I see myself in Benafsha's shoes right now because he behaved exactly the same way with me.
I crave to listen my name or something about me from his mouth. My parents are watching this show everyday and when I tried defending they gave me an example of Vikas Gupta and Hiten - how are they behaving with girls, nobody's being touchy or cozy.
This reminds me of the clip I saw on Voot where Priyank was sitting bare bodied and Benaf was running her fingers on him. Who does that? I wouldn't do that to my friend? A couple does such things, c'mon!
Varun still might be waiting to speak to Benaf but I am not bothered anymore. I am tired of defending and I give up. If I support Priyank or not, I will be held responsible anyway.
Even in Splitsvilla he was given an option to leave the game with me but I felt I was being selfish and later I decided that he should stay and win the game. But right now he's doing the same things. My Instagram posts are to revive the feeling and the time I spent with him. But the Priyank I fell in love with was different and I am glad he chose Bigg Boss, I saw his true colors.
Priyank is a nice guy and a lovely person to be with but I cannot adjust with such a person anymore. I cannot see myself getting hurt anymore. After today's episode, I am fed up. I am a little orthodox but this is not fair. I feel cheated and I would like to end this right now.