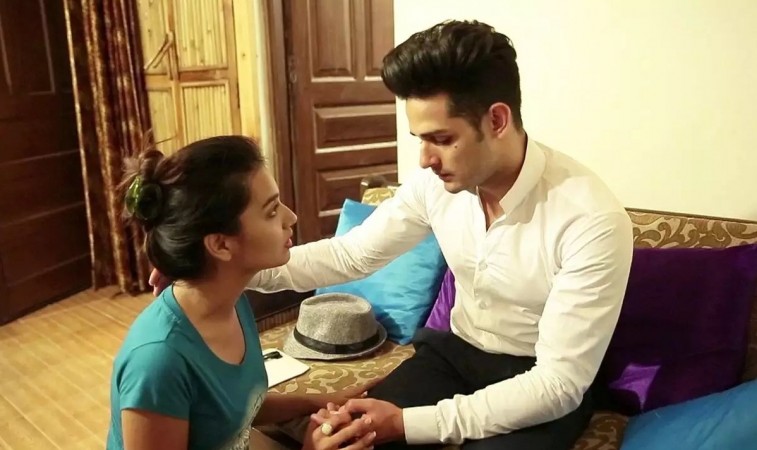 Divya Agarwal's heart shattered into pieces when she heard Hina Khan saying out loud that her boyfriend Priyank Sharma's 'Jaan' is in the US. Hina's statements hinted at Priyank's ex-girlfriend Nikita Nagpal which added fuel to the rumours that the latter might be still having some feelings
towards his ex-flame.
And Divya, who has been supporting Priyank ever since she struck a chord with him on Splistvilla 10, has poured her heart out in an emotional letter to the love of her life recalling some of the beautiful moments they shared together in the past. But at the same time, she mentioned how she is now totally confused about Priyank and whether he truly loved her.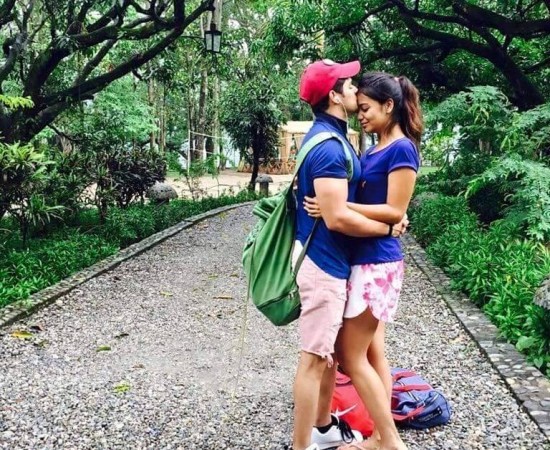 "Kiki... I'm fortunate enough that u love me.. those days of Splitsvilla are like a fairy tales... today when I watch our episodes I realise how badly we cried... obviously not good for a Tv show... my parents cried too.. not about going out of the show... it was about us... being together... those
tears can't be fake.. I don't know about today... but that day.. I saw love in your eyes .. mat jaa yaar.. we both are meant to be together.. I miss u Priyank.. it's wrong to express like this.. but I couldn't help myself... jaise bhi ho... mere ho... I love you... win in life.. no matter what show... I stick by your side... until u ask me to go... it's no more about the show... my parents today asked me.. did u really felt so deep... they saw us crying like this... I don't know what to say..." Divya wrote on her Instagram with a romantic picture that says all.
In another post, Divya recalled her moments from Splitsvilla and wrote, "Goodbyes, small fights, anger, jealously etc makes it stronger.. You are my favourite hello and hardest good bye.. reliving my splitsvilla memories."
"I think my journey was super hard for me.. the old pattern of splitsvilla was so good... where u meet the one u love go ahead and win... See him safe with someone else.. save myself with someone else.. I never had a relationship like this in my life," Divya continued in another post.
Remembering all the beautiful moments with Priyank during her journey on Splitsvilla, Divya said that her love story was a nothing but a rollercoaster ride.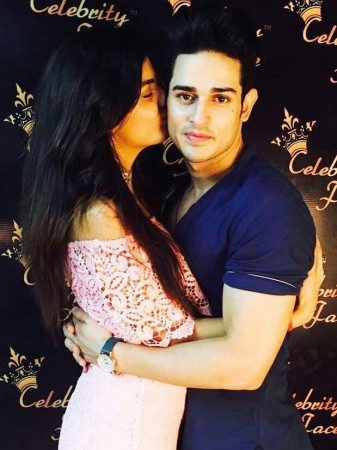 "Writing letters, running out of the villa in the night, hiding in bushes and crying.. waving torches across the river with tears wishing good night... Forget about us.. entire crew had cried when I left the show... my love story was a rollercoaster for me... never experienced anything like this before... call us whatever I'm glad we made it real," she wrote.
Divya, a few days ago, told International Business Times, India in an interview, "I never believed the rumours of Vikas and his relationship. I never believed the rumours of his ex-girlfriend still dating him, because he never told me anything. But after watching Bigg Boss and listening to Hina's statement, I feel I am making a fool out of myself. I have a hundred questions when Priyank comes out. I don't know what changed. I have seen him in Splitsvilla, outside Splitsvilla but it seems that he can only make promises in private. I need answers."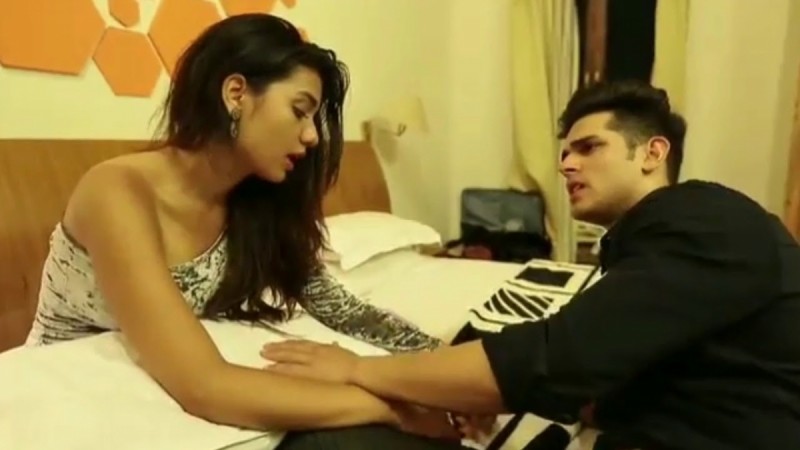 Priyank, in an unseen video of Bigg Boss 11, opened up about his ex-girlfriend Nikita saying that the latter is just a friend and he is still dating Divya. Divya, however, is still unsure about his behaviour and still has some questions to ask him when he comes out of the show.