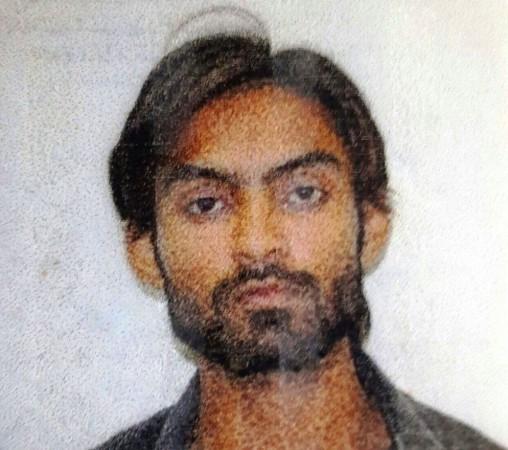 The Anti-Terrorist Squad (ATS) of the Uttar Pradesh Police gunned down Mohammed Saiful, aka Safullah, in the early hours of Wednesday. However, the threat is far from over with police still searching for his accomplices to bust open this terrorist cell — the ISIS Khorasan module — that apparently had plans for big terror attacks in India.
Also read: Congress politicises ATS killing ISIS Khorasan module terrorist in Lucknow siege: 5 ways this can backfire
Here are the top things we know about what led to the attack, and the terror module itself:
* A blast occurred on the Bhopal-Ujjain Express on Tuesday morning. It would be revealed later in the day that this was a terrorist attack.
* Early on Tuesday afternoon, a bus was intercepted in Madhya Pradesh and three people detained from it. The information the trio provided was passed on to Central security and intelligence agencies. Also based on this information, the UP Police carried out raids in Kanpur, Etawah and Lucknow in connection with the blast.
* Three more people were arrested from Kanpur and Etawah in the raids. The third place to be raided was the Thakurganj residence in Lucknow. It would later emerge that all these places were hideouts of terrorists from the ISIS Khorasan module in India.
* Initial reports from Lucknow said there were two terrorists in the Thakurganj house. The authorities later confirmed that this conclusion was drawn based on unreliable footage from micro-tube cameras. The terrorist there was identified as one Mohammed Saiful, or Saifullah, and efforts were made to catch him alive.
* First, chilli bombs were used to smoke Saiful out. Then, he was allowed to speak to his brother. Neither worked. Early on Wednesday morning, the ATS made a final push. The siege ended after 11 hours, with Saiful's death.
* ATS IG Aseem Arun told reporters: "This terrorist was a member of the ISIS Khorasan module. The room [where he was holed up in] is being checked for explosives."
* He later added that eight pistols, 650 rounds of ammunition, 50 fired rounds, explosive materials, gold, cash, passports and SIM cards were recovered from the spot. Additionally, an ISIS flag was also found among the paraphernalia in the room where Saiful was killed.
* Saiful's father Sartaj has refused to claim his son's body. He has said: "We will not accept the body of an anti-national."
* Meanwhile, the UP Police have said more terrorists of the ISIS Khorasan module are at large, and are being searched for. They also said Saiful had sent a photo of the bomb he had planted in the Bhopal-Ujjain Express to someone in Syria. The cops also reckon that the module had plans for bigger blasts in India.