Pakistan was doubly embarrassed within a span of hours as it tried to shift the blame of terrorism to India.
In the first instance, one of its spokespersons at the United Nations attempted to claim "atrocities" alleged by Indian armed forces on people in Jammu and Kashmir by showing a photo of a girl who had sustained injuries from pellet guns only that the photo was from 2014 and of a Palestinian girl who had nowhere been near India!
And secondly, just a little more than a day after India claimed Pakistan was Terroristan and mere hours after External Affairs Minister Sushma Swaraj launched a scathing attack on the neighbouring country, the flag of the Islamic State group — also known as the Islamic State of Iraq and Syria (ISIS) or the Islamic State of Iraq and the Levant (ISIL) — was spotted in the country's capital of Islamabad!
Also read: India gives strong reply to Pak PM's UN speech, says 'Pakistan land of pure terror'
The two developments, combined with the global condemnation of terrorism that Pakistan has been at the receiving end, should further isolate the country at the world stage, and only bolster India's push to get the country to act on terrorist outfits within its borders.
Misleading UN
Pakistan has time and again tried to rake up the Kashmir issue in the United Nations. That was exactly what Pakistan's permanent representative to the UN, Maleeha Lodhi, was doing when she tried to "inform" the global body of India's "atrocities" in Jammu and Kashmir.
While it is true that pellet guns have indeed been used by India's armed forces to quell violence and unrest in Jammu and Kashmir, the "proof" that Lodhi chose to present of India's "atrocities" was the photo of a girl who was Palestinian, and had been shot in Gaza in 2014.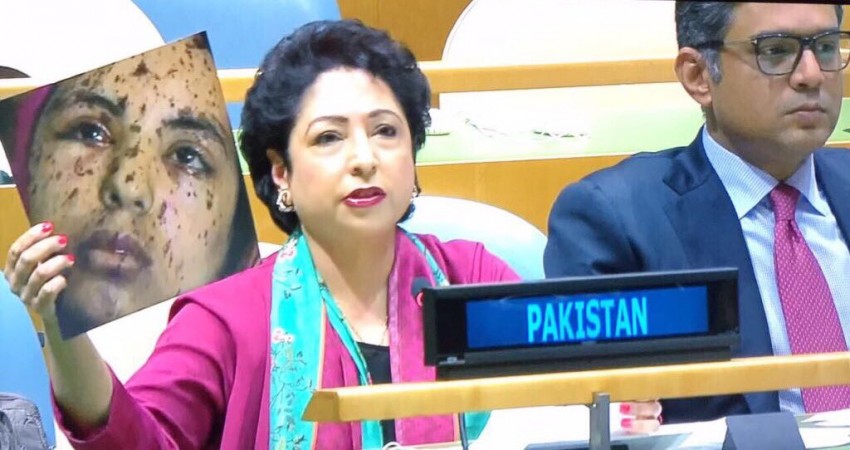 "Repeating falsehoods year after year does not and cannot conceal or alter the truth. But in her vitriol, she deliberately ignored the core issue of Jammu and Kashmir," Lodhi said at the UN, but it was her falsehoods that were to be exposed soon after.
After all, the photo of Rawya Abu Joma — who was merely 17 years old when award-winning photographer Heidi Levine captured her plight on camera — turned out to be proof of exactly how Pakistan tries to divert the attention of the world from terrorism festering within its borders.
ISIS in Islamabad?
Not even hours after Lodhi's efforts to shift the blame of terror from Pakistan, the country bore witness to the possible rise of the most dreaded terrorist group in the world.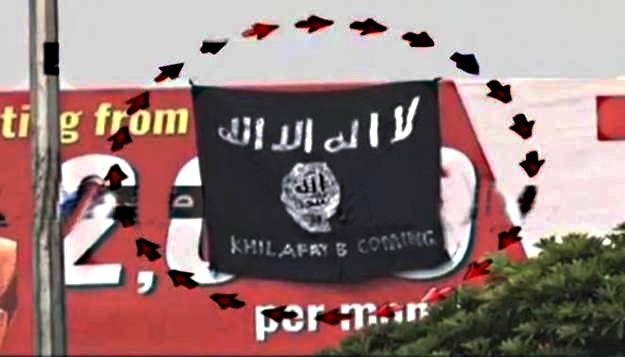 Pakistani news outlet Dawn reported that a flag resembling that of ISIS was "seen waving in Islamabad's Khana area on Sunday morning, before being removed by the local police after a citizen reported the matter."
Besides having Arabic insriptions, the flag also bore the phrase: "Khilafat is coming". This can be seen as an indication that ISIS or individuals influenced by it are trying to spread the ideology of the terrorist group in Pakistan, which is already known to play host to a number of terror outfits, and had been apparently oblivious to the presence of Osama Bin Laden on its soil until a US team of crack commandos neutralised him in 2011.