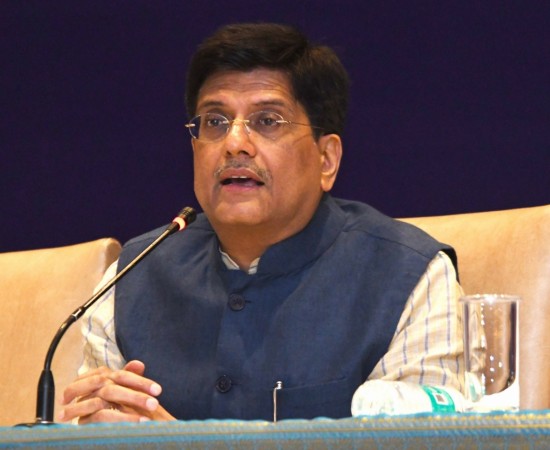 Two public sector undertakings under the Railways Ministry, the Indian Railway Finance Corporation (IRFC) and Indian Railway Catering and Tourism Corporation (IRCTC), may postpone their planned initial public offerings (IPO), as the government wants to sort out various financial issues facing both companies, according to a report in Business Standard (BS).
Officials close to the developments said that new railways minister Piyush Goyal wanted to resolve these issues in order to get a better valuation before going for listing.
While IRCTC is facing issues related to service charge waiver, IRFC's concern is related to deferred-tax liabilities, the BS report said, adding that IRCTC's listing plan was under a cloud, as the Centre has waived the service charge on online ticket bookings through the IRCTC website in a bid to boost digital transactions.
A railway official was quoted in the report as saying that the railway minister evaluated the financial difficulties of the companies. "Following this, it was decided to go slow on the listing process of all railway subsidiaries," the official told BS.
According to the government's plan, its borrowing arm, IRFC, was to get listed in November 2017, while IRCTC's IPO was scheduled for January 2018.
Both companies planned to tap the secondary markets as part of the Centre's plans to list a number of railway, defence and insurance public sector units (PSUs). The government has outlined an ambitious disinvestment target of Rs 72,500 crore for 2017-18.
As on September 20, the disinvestment proceeds during the current financial year was Rs 19,157.95 crore.
"In the case of IRCTC, it is the service charge issue, and in IRFC's case, it is about deferred tax liabilities. The Centre is looking to resolve these issues before the IPOs happen," the official was quoted as saying in the BS report.
An annual waiver of the service charge would shave off Rs 500 crore from IRCTC's revenue kitty. Though the finance ministry was expected to reimburse this, only Rs 80 crore has come so far, the report said.
The official, however, was also quoted in the report as saying that the two market debuts were on track and would happen in accordance with an 'internally decided timeline'.
The Department of Investment and Public Asset Management has already appointed ICICI Securities, SBI Caps, IDFC, and HSBC bid managers for IRFC, while SBI Caps, IDBI, and Yes Bank will be in charge of taking IRCTC to the bourses.
IRFC had posted profit before tax of Rs 1,949 crore in 2015-16 as against Rs 1,941 crore in 2015-16. Since its inception till the end of March 2016, IRFC has funded acquisitions of 8,390 locomotives, 45,545 passenger coaches, and 204,456 freight wagons, valued at Rs 1,37,038 crore.
In addition, IRFC provided Rs 3,575 crore as support to other railway entities such as Rail Vikas Nigam Ltd and RailTel Corporation of India. It has also funded select capacity enhancement works of Rs 2,078 crore.