In a landmark judgment, the Iraqi Central Criminal Court on Sunday, February 25, sentenced 16 Turkish women to death by hanging after they confessed to marrying Islamic State of Iraq and Syria (ISIS) fighters and joining the group in Syria.
"The convicted women had confessed during the investigation they joined ISIS, marrying ISIS members and providing logistical aid to the group," Judge Abdul Sattar al-Beeraqdar was quoted as saying by CNN.
The Iraqi court has been on its toes ever since major cities in the country were under attack by the ISIS militants between 2016 and 17.
It was only in December 2017 that the Iraqi forces finally announced the complete liberation of Iraq from ISIS militants.
Since then, the law in Iraq has dealt severely with those who were a part of the terror outfit, imposing life imprisonment and even the death penalty, sparing not even women.
According to Human Rights Watch (HRW), several women of different nationalities along with the ISIS fighters have surrendered to the Iraqi forces. Most of them have been either sentenced to life term imprisonment or given the death penalty.
HRW has said that these trials are likely to be unfair as most women were trapped or lured into joining ISIS.
Belkis Wille, a senior Iraq researcher at Human Rights Watch, was quoted by CNN as saying: "In these cases, the women are getting the harshest possible sentences for what appears to be marriage to an ISIS member or a coerced border crossing. The Iraqi courts need to redirect their priorities."
Last week, a Turkish woman was sentenced to death by the Iraq court and 10 other women from different countries were given life sentences.
Also, the Iraqi authorities handed over four women and 27 children of Islamic State families to Russia, after they all were acquitted of charges of involvement in terrorist activities against civilians and forces, the Iraqi foreign ministry was quoted as saying by IANS.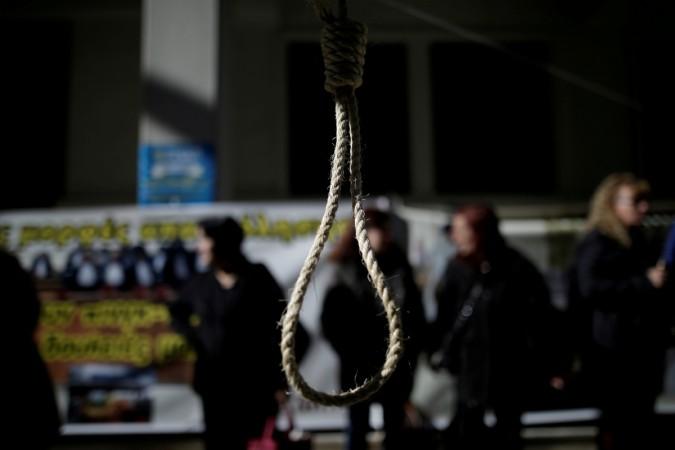 Declaring the ones involved with ISIS in Iraq to be supporters to the terror outfit, Iraqi government spokesman Saad al-Hadithi said: "All foreign nationals who committed crimes and violations against the people of Iraq, whether directly or by supporting the terrorist IS militants, will be subject to the Iraqi law.
"This also applies to foreign women (of Islamic State families) who committed such actions inside the Iraqi territories."
Several ISIS loyalists were neutralized or captured in the last year's liberation war, while many others have reportedly taken shelter in hideouts in Iraq and abroad.
Meanwhile, the Iraqi Central Criminal Court has ruled that the death sentence of the 16 Turkish women can be appealed. There were mixed reactions from social media users over the quantum of punishment announced by the Iraqi court. Here are few reactions:
In Iraq - they recently sentence 16 Turkish women to death for joining isis...These jihadis brides should be charged with treason - plain and simple - life sentence at the very least

— Jeff Chronos ?? (@Jeff_Chronos) February 26, 2018
Today an Iraqi judiciary spokesman announced that an Iraqi court has sentenced 16 Turkish women to death by hanging for joining ISIS. All the verdicts are subject to appeal.https://t.co/yu2r3yam9y

— Daveed Gartenstein-Ross (@DaveedGR) February 25, 2018
Iraq court has sentenced to death 16 Turkish women on charges of joining ISIS based on confessions they married members and gave "logistical support." The sentence can be appealed, reports Iraq's @alsumariatv https://t.co/miBgzlrgsc

— Borzou Daragahi ?? (@borzou) February 26, 2018
At least 16 Turkish women have been sentenced to death by an Iraqi court for joining the Islamic State group.

Iraq is conducting trials of hundreds of foreign women detained with hundreds of their children for supporting or joining the group.https://t.co/P4OE9ayo6x pic.twitter.com/b9bn8qoKhi

— Amrit World (@amritworld) February 26, 2018
Gotta love this Iraqi court, An Iraqi criminal court sentenced 15 Turkish women to death after finding them guilty of having links to ISIS. https://t.co/FiFcoYUVGJ

— Ashna (@Kche_shakh) February 25, 2018