Former Board of Control for Cricket in India (BCCI) president Anurag Thakur has categorically asked the Supreme Court to disclose the names of the 13 cricketers accused in the IPL spot-fixing case, along with S Sreesanth, Ajit Chandila and Ankit Chavan.
Only a few weeks back, Sreesanth, who was banned for life by the BCCI, gave an explosive interview to Republic TV and mentioned that besides him, 13 players were named in the Justice Mudgal Committee Report during the IPL spot-fixing case dating back to 2013.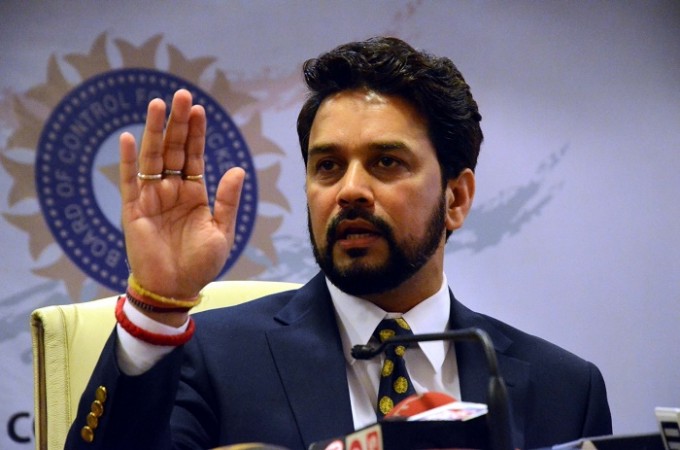 Now, speaking to The Times of India, Thakur, who was removed from the top BCCI post at the start of the year, said that had the cricket board been strict enough to curb the menace of corruption in the game, things would have been absolutely different now.
"For me, individuals are not important. The institution is important. I am not bothered about any 'A' or 'B' player. I am only concerned about BCCI as an institution," said Thakur, also a BJP parliamentarian.
"The envelope containing the names of the [13] cricketers was never opened by the Court, which means the issue from where the entire episode started wasn't resolved. But other issues against the BCCI were opened.
"If anyone is involved in match-fixing or unethical practice, there must be a harsher punishment because no name is bigger than the game."
Sreesanth never really disclosed the names of those accused cricketers. The Kerala cricketer had only said, "The BCCI requested the Delhi court not to reveal the names publicly as that would taint Indian cricket."
Cricket experts sitting in TV studios!
When asked about who the names could be, Thakur didn't disclose but said that those so-called players act as cricket experts in TV studios now!
"Certain A, B or C players are roaming free after so many years. They are sitting in TV studios," Thakur continued.
"The same TV channels and newspapers which wrote against them on fixing and betting, they have called them cricket experts. So, there has to be some law and harsher punishment for such individuals and activities."