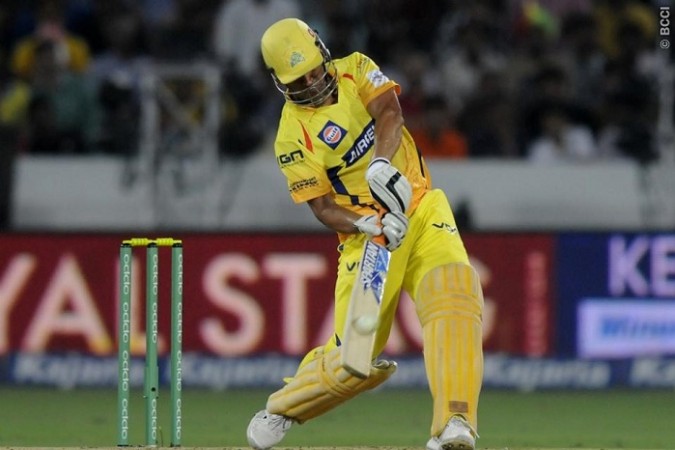 Many cricketers around the world crumble under pressure, but when it comes to MS Dhoni, he is as cool as a cucumber. It is this trait of the Chennai Super Kings skipper, which makes him one of the calmest players and captains on the planet.
On a number of occasions, the wicketkeeper batsman has dug his team out from difficult situations and won matches for his side.
Australian great Michael Hussey is a big fan of Dhoni's ability under pressure and would love to possess the India captain's "equanimity at the end of the innings".
"I would like his power. I would love to have his equanimity at the end of the innings. Sometimes, it might look that I have it but I'll tell you right now that I don't. MS is just fantastic to bat with at the end of the innings because he is so cool and he has got it all planned out," Hussey was quoted as saying by IPL's official website.
MS Dhoni has been one of the finest batsmen for CSK. Ever since the IPL kick-started in 2008, Dhoni has been representing CSK.
In the last seven editions of the IPL, Dhoni has scored 2615 runs from 112 matches. Most of the runs, which flowed from Dhoni's willow, were in the last few overs of the game as he bats at no 5 or 6, sometimes even lower, depending on the situation.
There might be no cricketer, who reads the game better than Dhoni, especially with the bat in his hand, in world cricket.
Hussey believes the CSK skipper is very "methodical in breaking down a target".
"He knows exactly what needs to be done to win the game," added the left-handed batsman. "In a similar situation, I tend to panic a lot, wanting to get it done with it as quickly as possible. He is very methodical in breaking down the target into fractions and playing the situation.
"While I sometimes get nervous thinking, 'Oh we're falling behind the rate', he is very positive all the time saying, 'No need to worry, we are right on target' - very assured and very confident throughout."
It is under his captaincy that CSK have thrived in the IPL, winning it twice and finishing runners-up thrice.
Dhoni and his men possess a great squad and are again one of the favourites to lift the IPL trophy this season.
Along with skipper Dhoni, the key players for CSK include Brendon McCullum, Suresh Raina, Ravindra Jadeja, Dwayne Bravo and Faf Du Plessis.