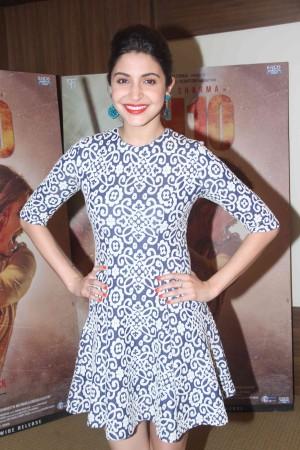 Amid all the preparations, an unexpected guest threatens spoil the IPL Opening ceremony. It's the rain gods that may play spoilsport and dampen the enthusiasm at the Salt Lake Stadium in Kolkata on Tuesday.
If it pours, it is for sure going to dampen the spirits of IPL fans, who are all set to watch Bollywood biggies such as Farhan Akhtar, Shahid Kapoor, Anushka Sharma, Pritam and Hrithik Roshan perform on the opening night.
The meteorological department has predicted showers on Tuesday afternoon, and if it turns out to be true, one of the most entertaining parts of the programme, the laser show, may have to be cancelled.
To add to it, thunderstorm may even curtail the opening night. But, the organisers are expected to go ahead with the show. "We are keeping all the options open and even if it rains, we are confident of putting up a good show," a senior Board official told ABP News.
The preparation for the mega night has already started but with rains ready to be unleashed on Monday as well, as per the Met department, preparations might receive a major blow.
Even an hour of heavy showers could make it very difficult for the performers in the opening ceremony and with the Salt Lake Stadium reportedly said to have a poor drainage system, it could be a wet opening IPL night.
The IPL is not only an Indian extravaganza, but an event, which is watched all over the world, so the orgainsers need to take all precautionary measures to make sure that the ceremony goes on without major hitch in case of rain as well.
Actor Saif Ali Khan will host the two-hour event and enthrall the audience at the event. A full crowd is expected to witness the mega event. "With so many celebrities coming in, we are expecting a full house on Tuesday," CAB treasurer Biswarup Dey said.
The mega spectacle is expected to start at 7:30pm IST.