With all popular brands like OnePlus, Huawei, Samsung and others making the headlines, Apple is still garnering everyone's attention with rumors about three new iPhone releases later this year. But a new report is suggesting that the rumored iPhone SE 2's launch won't be coming as early as everyone thought.
Contrary to earlier reports about the iPhone SE 2 launching in the Q2 2018 or at the WWDC in June to be precise, Mac Otakara is citing a Chinese supply source that suggests Apple's upgrade to a two-year-old iPhone SE won't be coming anytime soon. The report also revealed that Apple hasn't finalized the design and the iPhone SE 2 is nowhere close to mass production.
Apple is reportedly considering multiple prototypes with 4-inch and 6-inch display sizes for the iPhone SE 2. But all prototypes have an iPhone X-like design, complete with a notch, Face ID and bezel-less display. This means Apple is removing the physical home button from its iPhones completely, including the iPhone SE series.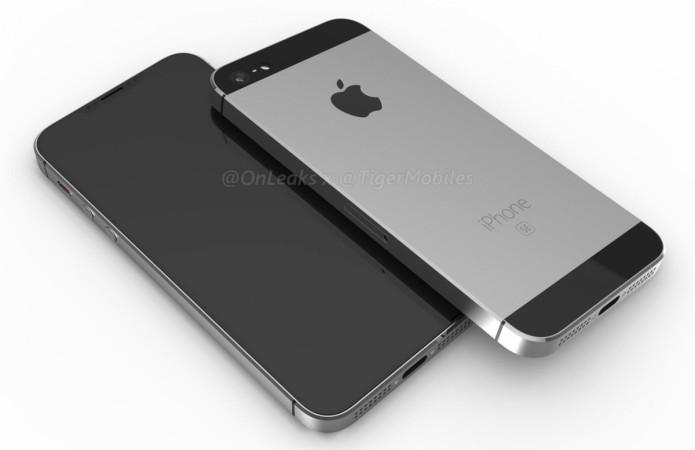 Apple's decision to finalize on the display size is still in flux, but the iPhone X-like design will be a welcoming change for those who cannot afford the pricey iPhone X. Apple is already planning to launch LCD variant of iPhone X in September, and the iPhone SE 2 will serve as a cheaper substitute for the iPhone X series.
In addition to this, the report also hints at glass design for the iPhone SE 2, which has been reported in the past as well. But there's no clarity on whether or not the handset will support the headphone jack. So far, leaked renders and rumors have been inconclusive about the 3.5mm jack in the iPhone SE 2.
It remains to be seen how Apple is going to maintain low pricing, which made the iPhone SE famous in the first place, by adding features like the TrueDepth camera for Face ID and bezel-less display. Some reports suggest the glass back could enable wireless charging in the iPhone SE 2 – another premium feature posing as a challenge to keep the phone's cost in a budget.
Other rumors about the iPhone SE 2 suggest that the handset could be powered by Apple A10 Fusion processor (found in the iPhone 7 series), 2GB RAM and 32GB/128GB storage. The iPhone SE 2 is going to be manufactured in India, at the Wistron plant in Bengaluru.
If the earlier rumors are true, the iPhone SE 2 could be priced around Rs 25,000. And if it can get the Face ID, wireless charging support, and bezel-less design, people will be lining up to buy this smartphone.