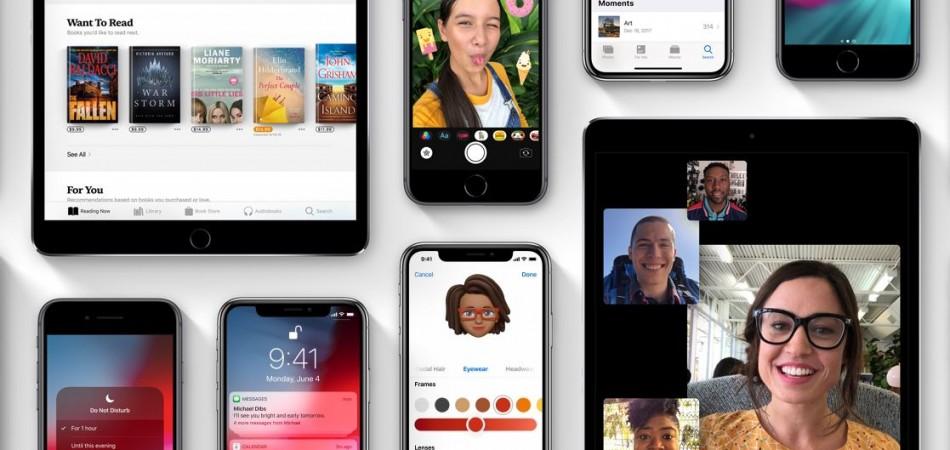 Apple finally released the first version of the public beta of iOS 12 earlier this week, and after a few days of playing with it, I can say that it is indeed a major improvement over iOS 11. Testing the software on a four-year-old iPad Air, I was pleasantly surprised by just how smooth things ran, even for a beta.
Performance
Right at the outset, iOS 12 presents a much faster and smoother experience than any other iOS version I have used. Stability for a beta is often questionable, but in this case, Apple has gone out of its way to ensure that this year it is different. Even though I was running a beta on a four-year-old device, animations, boot up, response and apps were much faster.
The battery is a bit of a concern, as my iPad drained down to 20 percent within six hours, but I hope that's just the beta effect. Apart from a few third-party app crashes, we did not notice much that would make me regret downloading the beta. So users will enjoy a far superior experience with iOS 12 when it launches in September, and you don't need the latest shiny iPhone to do so.
Gestures
With iOS 9, Apple made the iPad stand out as a unique device, giving it a set of unique gestures and features. With iOS 11, the company is going back to merging the user experience of the iPhone and the iPad in a big way. iPhone X gestures for Control Centre, app switching and closing apps come to the iPad making it delightful to use.
These are not by mistake, it is clear that Apple is porting over its FaceID to the iPad, and by bringing the iPad UX in-line with the iPhone, the company is making its software universal again. I found these gestures quite easy and intuitive to use despite not having an iPhone X.
Features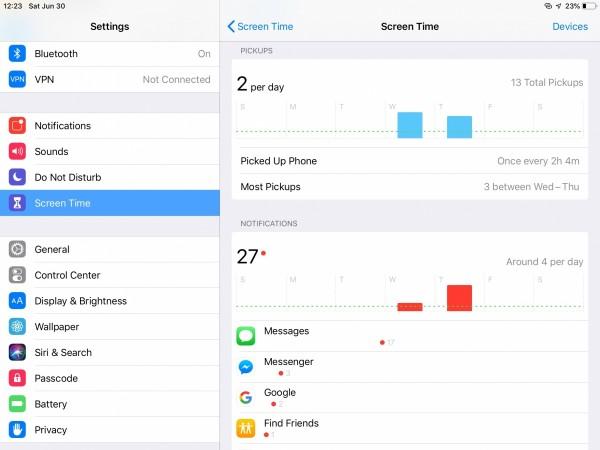 Screen Time and the new battery-tracking page are by far my favourite features on iOS 12. Both of these now present data in graphs, making it really easy to see what's going on. Screen Time is not just a gimmick, it really works as I noticed wanting to put the device down after checking data for a few days. There is no doubt that this will go a long way in curbing internet addiction.
As for Siri, I haven't yet been able to explore the full functionality of Siri Shortcuts, but it does look like a very promising upgrade. For users who have access to 'Hey Siri' (iPhone 6s and up), this should be far more functional and useful, for older devices not so much unless you actively prefer pressing the home button and invoking Siri.
Apps
Porting over a few apps from the iPhone to the iPad is another positive for iOS 12. Since I used the iPad mainly for reading and media, I found the new Stocks and Voice Recorder app to be quite convenient to use. It is a good sign, but only if Apple would give us a weather and calculator app as well!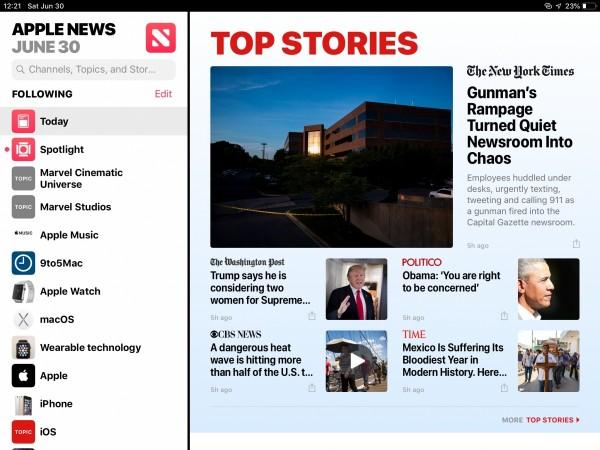 News is perhaps my least favourite update, I found the new sidebar intrusive and annoying as it takes the focus away from the more important contents. In portrait, it can be hidden, but the sidebar is annoyingly omnipresent in ladnscape mode. It reduces the font size of the stories, not really a big advantage. I hope the company makes it hidden in the final release, but until then we will have to live with this intrusion.
As for the Photos app, I don't know what to feel about it yet. While it is a much more iOS X like UI, I feel Apple has unnecessarily complicated what was a really good app. The 'For You' tab is now a mix of memories and iCloud photo sharing making it quite cluttered. Maybe it will grow on us with time, but my first experience has not been a good one.
Final verdict
After using iOS 12 for over three days, it is clear that the company is going back to the basics and has produced something wonderful as a result. Innovation should not come at the cost of the user base, and the company has done well to understand this.
I still find the single tab in the widgets page annoying, and the sidebar in News is a clearly a bad decision, but overall the UI and UX of iOS 12 make it a pleasant and simple experience, especially on the iPad.
When iOS 12 drops in September, it will be the largest release of a mobile operating system and users should download it without hesitation. It is a great update, especially for older devices.