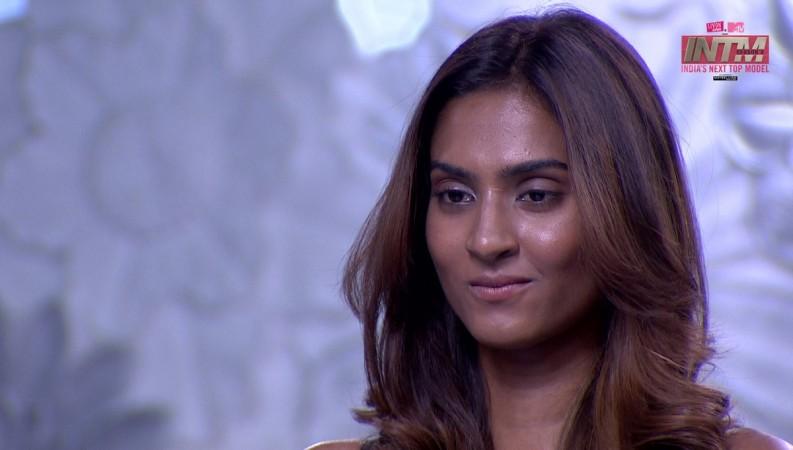 7:48 pm - Malaika tells Nisha that she is safe and still in the running for India's Next Top Model 4. Unfortunately, she had to say goodbye to Malaica.
7:47 pm - Malaica and Nisha are in the bottom two now. Malaika is disappointed with the two are they were considered to be one of the top contenders in INTM 4.
7:46 pm - Urvi gets past other three models. She is still in the running. Asma was lucky tonight. She is safe.
7:45 pm - Rushali has the best pictures this week. She is still in the running. Kat, Riya and Tamanna are also safe while the remaining four models Urvi, Asma, Nisha and Malaica are in the danger zone.
7:36 pm - Now it is time to decide who will stay and who will go tonight.
7:34 pm - Next is Riya and Nisha and both got a piece of mind from all the judges. Malaika said their performance was very very average.
7:32 pm - Malaika slams Malaica for her consistent average performance which is continuously going down hill.
7:28 pm - Now Malaica and Rushali's performance is being evaluated. Malaika found Rushali very fashioned and liked her pose while she thought Malaica didn't pay her attention in flaunting her hair to the camera.
Rushali's pose surely looks international and Malaica's is not up to the mark this time.
7:26 pm - Anusha says Tamanna outshined Asma as she didn't lose her focus while performing. However, Malaika thought that though their picture was not that good, they looked good on their individual part.
These two might've not used the space completely but they definitely look like they gave their best.
7:24 pm - Up next is Asma and Tamanna. Tamanna complains that Asma was never her first choice because she doesn't engage herself in the task while Asma says Tamanna was quite selfish.
7:22 pm - Anusha praised Kat for her maintaining her focus while she expressed her disappointment with Urvi as she failed to impress her. And other judges too agree with Anusha.
7:20 pm - As the models were pitted against each other in the task, each girl from the four pairs will go ahead while the other will land in bottom four.
7:18 pm - All four pairs have done performing and Anusha didn't look happy at all. They will have to face the wrath of the judges' anger during their performance evaluation.
7:16 pm - Now Riya and Nisha get into the rotating wheel. Riya seems to have understood how to use the wheel for her advantage. However, Nisha is not able to hold her expressions. Anusha slams Nisha for looking like a mouse inside the rotating wheel.
7:14 pm - The next pair to perform is of Malaica and Rushali. Both models are struggling to strike poses, they are continously falling on each other. They are not able to hold their poses for the camera.
7:12 pm - Urvi and Kat are to perform next in the rotating wheel. In the task, model have to give good facial expressions and flaunt their hair to become the next Livon Serum girl. Kat seems to be overshadowing Urvi in the task. And Urvi is not happy with her performance. She felt she was pathetic.
7:10 pm - Tamanna and Asma begin their pose-off task. Asma has started falling on Tamanna inside the rotating wheel. Tamanna is literally pushing Asma and not giving her a chance to strike a pose for the photoshoot. The rotating wheel has literally turned into a wrestling ring for the models.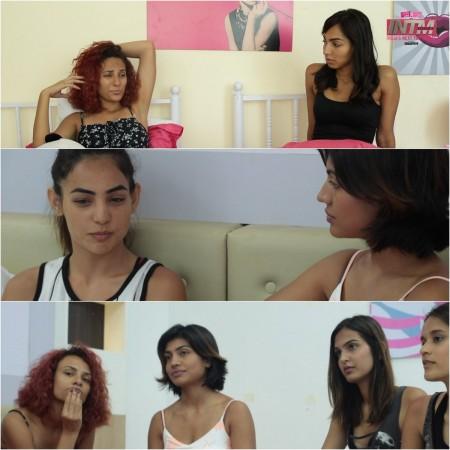 7:08 pm - Girls will have to highlight their hair in the task to become the face of Livon Serum's upcoming project.
7:06 pm - Each pair will perform inside a rotating wheel which is 3-feet in diameter. The winner of the photoshoot will get a chance to be Livon Serum model.
7:05 pm - In today's task, the pairs won't perform together but against each other to create a perfect picture and outshine each other in the pose-off task.
What a twist! Urvi might've paired everyone according to their compatibility, but now these pairs have to perform against each other.
7:03 pm - Anusha Dandekar asks Urvi to announce pairs for today's task. She pairs up Tamanna with Asma because she thinks they would definitely do blunder in their performance. Second pair is Riya and Nisha because Urvi feels that making a mismatch pair will add to her advantage. Urvi pairs up with Kat while Malaica and Rushali is the fourth pair.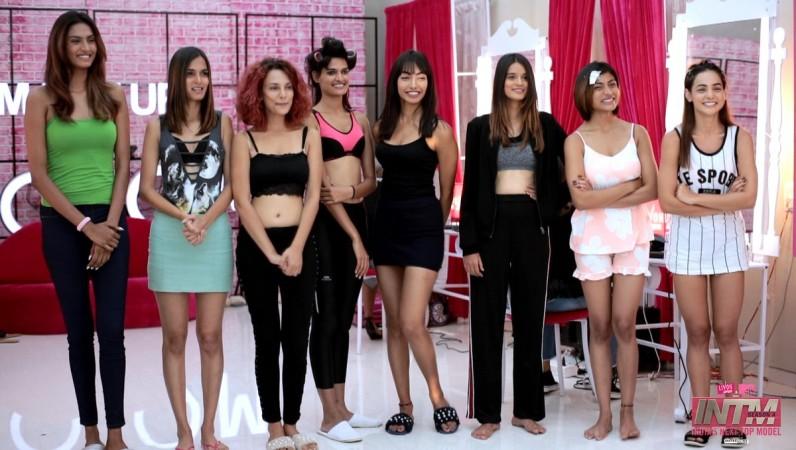 7:02 pm - Tamanna thinks that Urvi will definitely have a game plan against her. She feels Urvi will surely pair up her with Asma as she knows they don't perform well together while Malaica feels that she is going to eliminated because of her consistent average performance.
7:01 pm - Models are quite worried about Urvi's special power. Urvi thinks that she will utilize her power to her advantage just like Tamanna did in the ring of fire photoshoot with Milind Soman.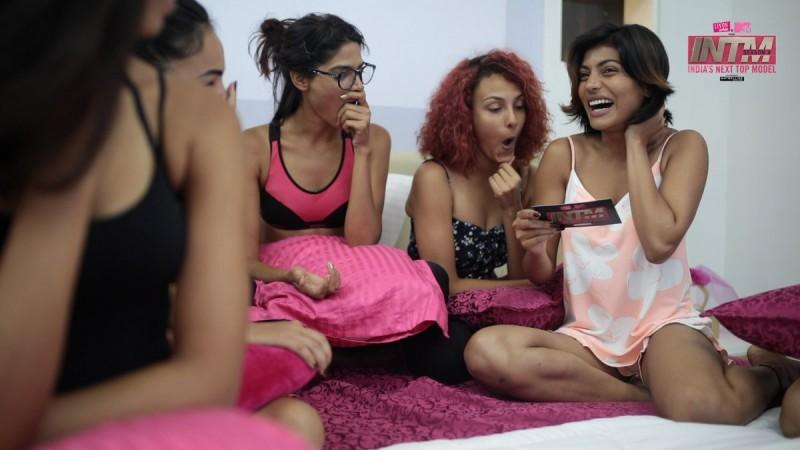 After winning Disco 82 challenge last Saturday, Urvi has now got a special power which will allow her to decide the pairs in the next task and that's definitely a big deal.
In tonight's episode of MTV India's Next Top Model (INTM) 4, Urvi will use her special power to her advantage by pairing up Tamanna and Asma because they don't perform well together.
As the rivalry between the girls is rising day-by-day, it will surely be a difficult task ahead of them to perform in a rolling ball platform and strike poses together for photoshoot.
As a result, two top contenders of INTM 4 have found their place in bottom two. And since a model is surely going to get eliminated, it remains to seen who among the top contenders will leave the show tonight.
Stay tuned for the live updates from MTV India's Next Top Model 4 tonight at 7 pm.