Vir Das has had a wonderful journey in Bollywood as a comedian, but now the actor is gearing up for some serious roles in upcoming releases. After garnering praises for his performance in 31st October, the actor is all set to entertain the audiences with no-so-comedy roles in Shivaay and short film Raakh.
In an exclusive chat with International Business Times, India, Vir opened up about his role in Shivaay and short film Raakh. He also spoke about the box office clash between Ae Dil Hai Mushkil and Ajay Devgn-starrer Shivaay.
Here are the edited excerpts from the interview:
International Business Times: Tell us about your role in Shivaay.
Vir: I can't tell you much about my role in Shivaay. I can just say that I play a hopeless romantic. I do play a hacker in the movie, but it is a small role. However, it is nice, fun and romantic sort of a role.
IBT: The audience know Vir Das as a comedian, so what new can they expect from your role in Shivaay?
Vir: It is a funny role in Shivaay, but I have not done an action movie before. So, I think that will be something interesting to look forward to.
A week after that is a short film Raakh directed by Milap Zaveri. In that, I play a very dark, villain and psychotic criminal. So, I am trying to show some new things this year with 31st October, Shivaay and Raakh. These movies are a big departure from who I am or what my image is. So, the idea is to give the audience a variety.
IBT: How was your experience working with director Ajay Devgn?

Vir: He is an extremely good director. He is an actor's director because he is an extremely good actor. So, the way he directs an actor and does justice to that character is tremendous. I think he has achieved things with action in Shivaay that no one else has done it. So, it was an honour to work with him.
IBT: How did you prepare for these serious roles?
Vir: I cannot say much about Shivaay, but for Raakh, not many know that I am trained as a method actor. I am accessing that training now. I also spent two, three days in isolation, not talking to anyone. It is a very dark character and I don't relate to the character, as I am a happy person in real-life. So, it was much about getting into the body language, unhappy and being angry.
IBT: How difficult is it to do action/serious role compared to comedy?
Vir: It is hard to do comedy compared to serious roles. It is easy to make people cry than to make them laugh. And that was my idea to establish myself as an unpredictable actor and diverse artists by doing these serious roles.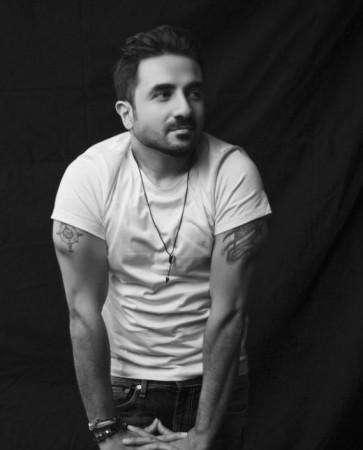 I am happy this week as an actor as my film, which had a very tough journey, finally got released. 31st October was stuck at the censor board for more than a year and we had to change three release dates. But as an actor, I received the best reviews I have got in my career. So, I am a very happy man because the audience sees that there is more to me than comedy.
IBT: What are your expectations from Shivaay, given that it will be competing with Ae Dil Hai Mushkil?
Vir: I think there is space for both the films to do well. Both the films are of opposite genres and I think Bollywood fans will go out to watch both the films. And I think these are two very good movies released together, as they give audiences varieties.
IBT: So, do you think the controversy surrounding Ae Dil Hai Mushkil will benefit the film more than Shivaay?
Vir: No, I don't think so that controversy helps a movie at the box office. At the end of the day, it has to be a good movie with a powerful script. Ae Dil Hai Mushkil looks like a good movie, even Shivaay looks like a good movie, which makes me believe that both the movies will do well at the box office.
IBT: Who inspired you to work in films?
Vir: I always wanted to work in films. I always watched Shah Rukh Khan and Aamir Khan acting on screen. Aamir is one of my idols.
IBT: You have done stand-up comedy, TV-shows, music and movies. Is there anything you have not achieved and you want to explore?
Vir: I think at some point in my life, I would love to play the role of a villain. In Raakh I play the role of a villain, but that is a short film. So, my next step would be playing a really dark role like Heath Ledger as a joker from Batman that kind of character.
IBT: What is your view on web series and are you planning to enter that platform?
Vir: Web series is an interesting platform and it is changing the world and content. It requires a lot of time, so between stand-up comedy and films one must find the time to a do web series. So, if I get time I will definitely get into a web series.
IBT: You have become the first Indian to have your own 'Netflix Original' comedy special segment. What do you have to say about that?
Vir: I am very excited. We have started shooting for that and I think it will be really exciting to put an original Indian perspective out there.