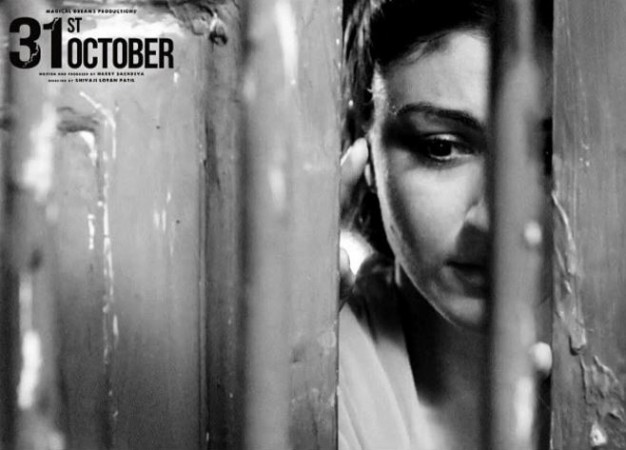 Soha Ali Khan and Vir Das-starrer 31st October, which released on Friday, October 21, has received mixed reviews from critics.
31st October is inspired by a true incident and highlights the aftermath of Indira Gandhi's assassination, which took place on October 31, 1984. It also focuses on the anti-Sikh riots that occurred the same year.
Produced by Harry Sachdeva and directed by Shivaji Lotan Patil, 31st October is the story of a couple Davinder Singh (played by Vir) and Tejinder Kaur (played by Soha) who protects the family from the riots.
The film made a huge buzz when it came under scanner of the Central Board of Film Certification (CBFC) due to its controversial subject. CBFC had opposed the release of the film claiming that it is against the ideology of the "oldest political party of the country". However, it was only after the Censor Board told Delhi High Court that the film was certified for release after deletion of all offensive scenes that the court allowed the release of the film.
We bring to you some critics' views and verdict on the movie. Check them out in 31st October review round-up:
Saibal Chatterjee of NDTV said: "31st October makes the right noises but is unable to direct and land its blows with the ferocity that could get the audience all pumped up. Its message is unambiguous - justice still eludes the victims of the 1984 anti-Sikh riots and it is about time we as a nation did something about it. 31st October has its heart in the right place. What it lacks is genuine firepower. Despite the anger and anguish that drives it, it is unable to whip up urgency and force. Its theme is of pressing relevance. Yet, 31st October doesn't leave a lasting impression. It isn't half the film it could, and should, have been."
Anna MM Vetticad of Firstpost said: "31st October subjects us to mediocre production quality, third-rate dialogue writing and bad acting. An array of terrible extras are rolled out for the bit parts and even for significant satellite roles. Two irritating girls are cast as the lead couple's children. Apart from the fact that actors styled to resemble Congress politicians H K L Bhagat, Jagdish Tytler and Sajjan Kumar are shown engineering the riots, there is nothing worth noting in this film."
Bryan Durham of DNA said: "We all know what happened on that date in 1984. It tells you nothing you don't already know - the villains, the victims et el. It neither serves as a grim yet unforgettable reminder of the day some men became monsters or offers hope that history won't repeat itself. As a film goes, it makes you feel nothing. And that's just sad. Avoidable."
Stay tuned for more updates.