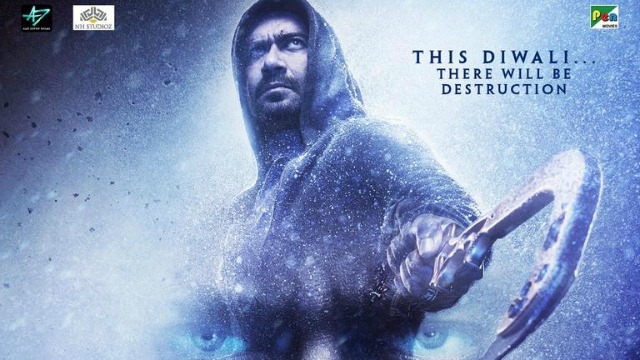 The makers of Shivaay have released the second trailer of the movie. The new trailer of the Ajay Devgn-starrer gives a better insight into the plot.
After the first trailer of Shivaay received positive response from the audience, Ajay has now released a new trailer of the film and this one is a mix of action, drama and emotion.
The second trailer is mainly focused on Ajay and his daughter in the film. Ajay and Erika Kaar love each other and have a daughter. However, some misfortune strikes the couple and they get separated. Someone wants to kill the little girl for some reason and Ajay is the only saviour.
While the trailer gives a better insight into the characters and the basic story, Sayyeshaa's role still remains unknown. The new trailer runs with a slow track in the background as Ajay keeps narrating the sequences.
It also shows some high-octane action sequences that appear to be the USP of Shivaay. This new trailer suggests that the movie will not only have a high-dose of action, it will also contain some strong emotional aspects.
Meanwhile, fans have been praising the second trailer of Shivaay. It started trending on Twitter in no time as fans' excitement reached another level. Directed by Ajay himself, Shivaay is slated to be released on October 28 along with Ae Dil Hai Mushkil. Check the new trailer here: