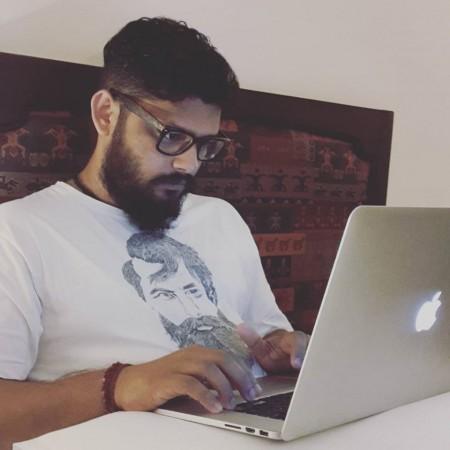 The latest Malayalam movies Oru Mexican Aparatha and Angamaly Diaries opened to a stupendous response on March 3. The audience has been lauding the directors and actors of the movies since their release. It's only fair to spare a thought for the unsung heroes behind the success of these movies.
Read: Oru Mexican Aparatha review ||| Interview with Tovino Thomas
Editor Shameer Muhammed, who had worked simultaneously for both the movies, is one of those behind the scene heroes.
Here's the excerpts from the interview:
International Business Times India: Both Oru Mexican Aparatha and Angamaly Diaries are performing well at the box office, how do you differentiate your work in these films? What were the challenges you faced?
Shameer: While Angamaly Diaries has a realistic tone, Oru Mexican Aparatha is given a cinematic treatment. Both movies were shot exactly around same time, and were also released together. Editing them simultaneously was the biggest challenge I had faced while working in the films. Both movies had a different mood. So, I used to work for Angamaly Diaries for some days and then move to the other.
IBTimes India: Your work in Mexican or Angamaly, which do you think is better after watching it in the theatre?
Shameer: Actually, I am satisfied with both the movies. I feel they have come out well. But I haven't watched the movies in theatre. I saw both movies more than four times before the release.
IBTimes India: What are the common editing tools and softwares you use?
Shameer: For OMA, I have used Final Cut Pro and for Angamaly Diaries, another advanced editing tool called Adobe Premiere Pro CC was used.
IBTimes India: Which was your most challenging project till date?
Shameer: Charlie, definitely. Just like anyone, the first project would always be difficult. I also had to do spot editing for my debut film that is completely different from how we work for final editing. It was Martin Prakkat's support that helped me do a good job.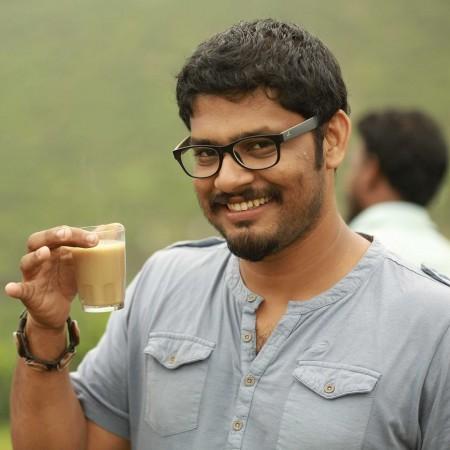 IBTimes India: Do you think editing is a profession that is least recognised in India?
Shameer: Definitely, no doubt in that. But there is no point in being sad about it, even my wife, who always gets to see my work, doesn't know anything about what I am doing. So, I am not complaining that the profession is not recognised. I am happy when audience say they like the movie and when it becomes a box office hit.
IBTimes India: Editors like Don Max and Mahesh Narayanan have already donned the directors' hat. What do you think are the advantages when an editor becomes a director?
Shameer: I think when an editor directs a movie, he can visualise the exact edited footages before shooting a scene as he will have all visuals in mind. So, he can avoid unnecessary shots.
IBTimes India: Do you have plans to direct a movie any soon?
Shameer: I haven't thought about it till date. Since I like teaching, I have plans to start training centres for editing. That's all for now.
IBTimes India: Director Alphonse Puthren has edited his movie Premam without any formal training. Do you think such training is required for this profession?
Shameer: Alphonse Puthren is one-of-a-kind personality, who is extra-ordinarily talented. There are only few people like him, but majority of the editors in the industry are trained. I think it is necessary to learn it professionally.
IBTimes India: What are the qualities required for an editor?
Shameer: Basically, a good editor must be an aesthete; he should instantly be able to point out the changes required while watching the rushes. Technically, he should know how to present the scenes in simple ways that the audience can easily connect to.
IBTimes India: Do you take the liberty to cut scenes if you think something is irrelevant to the storyline?
Shameer: Being an editor, I will be first person to see the movie for which I am working for. I will be the first viewer. While editing, if I feel bored with a particular scene, I will discuss it with the director, and chops them, if he approves the same. Sometimes, certain scenes, which would be very interesting, might not fit into the whole mood of the film. In such cases, we will have to delete them. Also, to impress the audience, there would be many songs in Indian movies. There are even some films that became hits just because of its songs. Normally, we edit songs and fight sequences if the movie is lengthy, but that will be done only after discussing it with the director.
IBTimes India: Your favourite editors in the industry?
Shameer: I like the works of National award winner Sreekar Prasad and Anthony Gonsalves.
IBTimes India: You have worked with some of the notable directors in Malayalam. Who were you most comfortable to work with?
Shameer: [laughs] I was comfortable with all of them. They might be having different tastes and perspectives, but I work according to their requirements.
IBTimes India: What about your upcoming projects?
Shameer: Currently, I am part of Mohanlal's Villain, which is a big-budget project, starring Vishal, Hansika Motwani, Srikant, Raashi Khanna and Manju Warrier. Then, Sajid Yahiya's upcoming movie titled Mohanlal. I am also awaiting the release of Asif Ali's Thrissivaperoor Kliptham.