Never resemble your passport photo for more than three months, said Aamir Khan in a Titan Ad. Seems like the young heartthrob of Mollywood, Tovino Thomas, had taken a leaf out of the Mr. Perfectionist's book. He has made a habit of shocking his reflection every morning; a quick glance at the young actors makeovers in movies including ABCD, Ennu Ninte Moideen, Style, Guppy and Ezra would testify to this end.
Also read: Sakhavu, Comrade in America and Oru Mexican Aparatha: Is Mollywood veering towards the left?
The International Business Times, India, caught up with Tovino to get an inside peek into his way of thinking, upcoming projects and a lot more:
Read the excerpts of the interview here:
International Business Times, India: Could you walk us through your journey from an engineer to an assistant director and finally to an actor? What went on in your mind after your debut movie tanked?
Tovino Thomas: My dream to become an actor goes back to my childhood. Though my first movie, Prabhuvinte Makkal, was not a hit in theatres, it was well-accepted by the audience post its YouTube release. I was not disappointed then, as I was hoping that more movies will come my way. Nevertheless, the movie was a huge learning experience for me.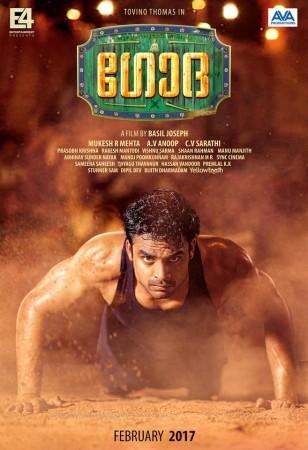 IBT: What draws you to a new project, and what made you sign OMA and Godha?
Tovino: The first instinct when you read a script. The scripts of both OMA and Godha made sense to me. Both projects offered a lot in terms of performance potential. OMA is a campus story that deals with love, politics and friendship which Malayali audience can easily connect with, while Godha is based on wrestling.
IBT: When it comes to acting, what do you think is your strong point? And do you have a dream role?
Tovino: My strong point... I believe my audience will be better off answering that. However, I try not to be repetitive, and I think I have succeeded in keeping at it so far. I am ready to take up any kind of roles. To be honest, I still get stage frights while approaching each shot.
I don't have a dream role per se. I am up for any roles, even if it's a character with physical challenges, as long as the script excites me.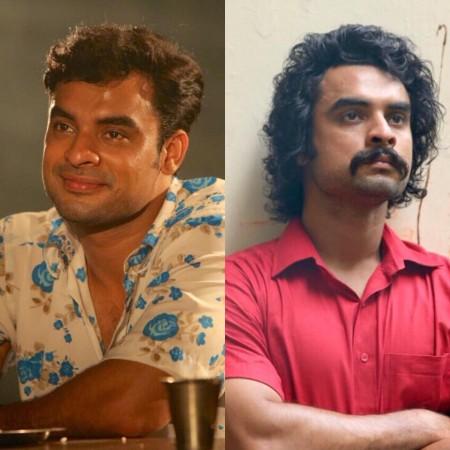 IBT: People tend to mix politics and cinema a lot. Your social media profile is shot-through with negative comments after your plea against such practises. Your thoughts?
Tovino: I don't see the point in fighting people who make unnecessary comments as I don't think sensible people will make such comments. Social media is not the only world. I am the kind of person who talks to people outside the cyber space. It's not my intention to start a fire, but if my thoughts can open the eyes of one person at least, it makes a difference to me. I react because, I believe, sometimes even silence is a crime.
Also check - Interview: Roopesh Peethambaran
IBT: The teaser, trailer and songs of both your upcoming films are trending on social media. Is Tovino on the way to become the so-called superstar?
Tovino: I don't aim to become a superstar. All I want is to be part of some good movies. I am not fit for stardom.

IBT: Though Guppy didn't work well in theatres, it turned out to be a DVD hit. What's your take on that?
Tovino: I have been told people didn't watch Guppy in theatres as many thought it to be a children's movie. Such prejudices worked against the movie. We had done adequate promotions for the movie. The posters were plastered across the state, and the trailer was also released, but to no avail. As it failed to do well in Kerala, we couldn't release it outside the state right away.
The movie had a good run in the UAE when it was released last month there. Guppy has helped me a lot, because at least some people know that I have an eye for sensible movies.
Even in the case of OMA, we are doing our best to promote it. It a simple campus entertainer and we are indeed happy that the audience is already impressed with the promotions.
IBT: Your art of self trolling ....
Tovino: My daughter's hair was tonsured at Vellakanni Church, but not as an offering for the success of my movies. If I just post a photo of her, where's the fun in that? I have many friends, who often tease me, and when I thought of all possible comments that the photo might get, I just decided to troll myself.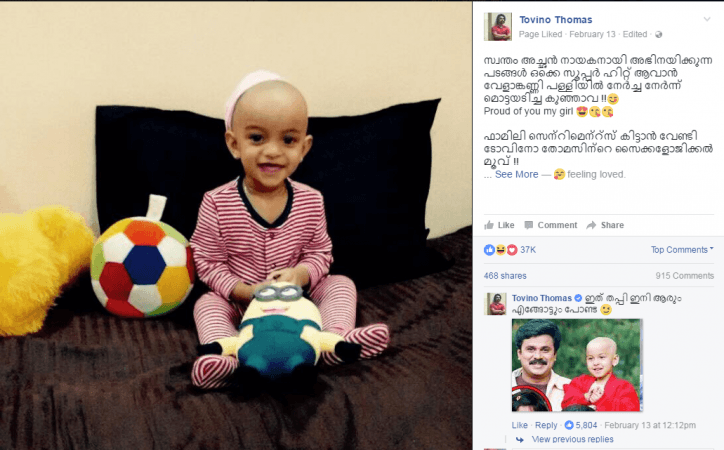 IBT: Recently, you have put up a post after a Malayalam actress was attacked in Kerala. What's your thought on women's safety in Kerala?
Tovino: Not just women, even men are not safe in this society. What if I get attacked by a gang when I am travelling? This can happen to anyone.
Are we using the same cars used by people during the Independence era? Similarly some age-old laws need to be changed in India. The root cause of these issues has to be addressed just like we treat cancer. Rather than restricting the syllabus to integration and differentiation, children should be sensitivised to such issues.
IBT: Prithviraj Sukumaran has recently said he will not act in any sexist movies. What is your stand?
Tovino: I believe cinema and life are different. Is cinema the only medium that influences people? Aren't television and online portals too playing a role in this? The media is flooded with news about murder, smuggling, rape and violence. I feel media thrive on sensationalisation and yellow journalism. I am not just blaming the people who write such articles, as they are catering to popular taste. Where there is demand, there will always be supply.
Now, will I act in movies that disrespect women? Until now, I haven't acted in any such movies and will not be part of any project that disrespects any gender. I will make sure the film delivers a positive message.

IBT: What can we expect from your associations with Aashiq Abu and Amal Neerad?
Tovino: I am eagerly waiting to join the team. I like both filmmakers for their contributions to Mollywood. I think it's better if they reveal more details on the projects rather than me. All I can promise is that the movies will be different.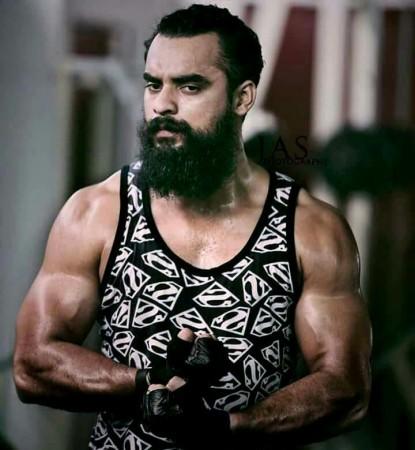 IBT: What are your other upcoming projects?
Tovino: I will be joining the set of Arun Dominic's yet-to-be-titled movie, which deals with a totally fresh subject, on March 10. I have already wrapped up the shoot of a Tamil project; a small movie that discusses an important issue. The movie's theatrical release is on hold, but it will be screened at various festival circuits. I have committed few more projects, but I'd rather leave it to the makers to do the announcements.
IBT: Where do you see yourself five years down the line?
Tovino: I do not know. I am not sure if I will wake up tomorrow, so I will give my best to whatever project I'm part of.