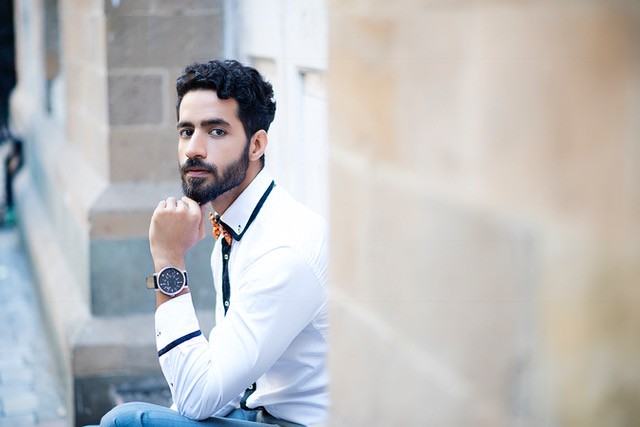 Bhuvan Arora has worked in short film The Lost Paradise (2010) and 2013 release Shuddh Desi Romance, but he shot to fame with recently released film Naam Shabana, starring Taapsee Pannu.
And now he is working with Nagesh Kukunoor in the web series The Test Case alongside talented Nimrat Kaur. In an exclusive chat with International Business Times India, Bhuvan opened up about his character in the web series and his role in YRF's Bank Chor movie.
Also Read: Exclusive interview of Baahubali 2 director SS Rajamouli
Here are the edited excerpts of the interview:
International Business Times India: Tell us about the web series The Test Case and your role in it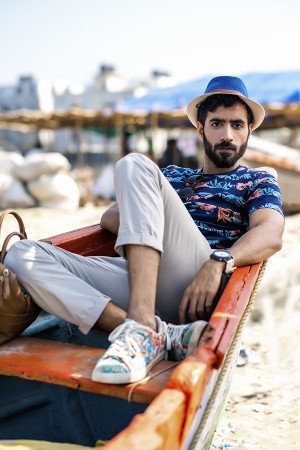 Bhuvan: In Nagesh's series, which revolves around women not getting combat position in the army, I play Captain Rohan Singh Rathore, a special forces aspirant who feels men are superior to women. He respects women but he feels women are to be protected by men. His dad is a General in the Army and he's brought up in a family that believes in male superiority. His grouse with Nimrat Kaur's character is that she shouldn't be trying for the Special Forces.
IBT: Are you a male chauvinist in real life?
Bhuvan: Not at all. I am in fact a feminist. In reality, I am closest to my mother and believe women have way more potential in most ways than men.
IBT: You are working with some of the most talented artists of the industry, like Nagesh Kukunoor, Nimrat Kaur, Atul Kulkarni, Rahul Dev and Juhi Chawla. How was your experience working with them?
Bhuvan: I didn't shoot with Juhi Chawla in particular for the test case but I am a fan of her otherwise. Mr Kukunoor is a pleasure to work with. He is so sure of what he wants that you start feeling confident yourself just by talking to him. Atul sir and Rahul are flawless. They are very experienced and very chilled out off camera but the minute you call 'action' they just transform into their respective characters. Nimrat is delightful to work with. She is very down to earth and very aware as an actor. We have become great friends now since most of our scenes were together. Sometimes in a take when have to be fierce with each other, we end up laughing because we share a completely opposite equation in real life.
IBT: Your next film is Bank Chor and you are playing a comic character in the film; tell us something about the preparation part.
Bhuvan: Bank Chor revolves around three morons trying to rob a bank, out of which I play one. It takes a lot of conviction to play a character like that because if an actor does not believe in his actions himself, the audience never will. So Riteish Deshmukh and Vikram Thapa and me (the 3 chors) would do a lot of readings together with our director Bumpy so that the timing between the three of us comes out effortlessly on the set. I hope it shows on screen.
IBT: How easy is playing a comedy role compared to a serious one?
Bhuvan: I have said this before that every role comes with a certain uniqueness. But comedy is slightly trickier than serious parts. It's difficult to make people laugh so the serious ones are comparatively easier. Comedy depends a lot on timing and flow. You miss a beat and the punch is gone.
IBT: What's next
Bhuvan: For now, I am just committed to the shooting of 'The Test Case'.