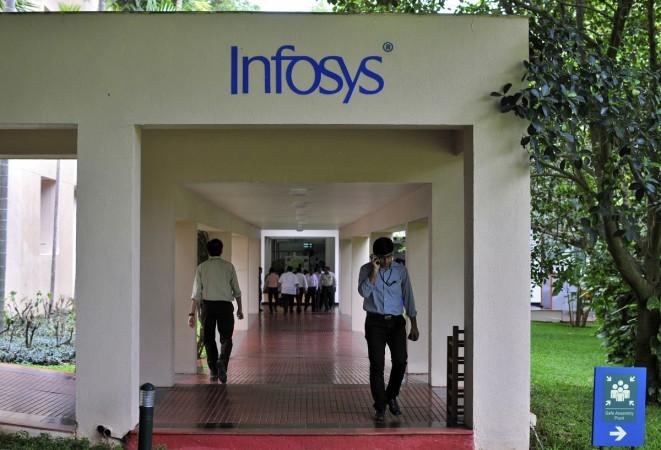 India's second-largest IT services exporter Infosys on Friday (January 13) reported a net profit of Rs 3,708 crore for the third quarter that ended on December 31 as against profit of Rs 3,465 crore during the corresponding quarter in the previous fiscal.
Infosys shares closed at Rs 975.15 apiece on Friday, down 2.49 per cent from its previous close on the Bombay Stock Exchange.
Also read: Infosys Q3 net profit rises 7% at Rs 3,708 crore
In a regulatory filing to the stock exchange, the Bengaluru-based company said its net sales stood at Rs 17, 273 crore as against net sales of Rs 15,902 crore during the same quarter in the last financial year. The company revised its full-year revenue guidance to 8.4-8.8 per cent from eight-nine per cent in constant currency terms.
Here is what the management said after the third quarterly results were declared:
Vishal Sikka, CEO
"Taking into account seasonal and other additional headwinds for the quarter, our Q3 revenue performance was broadly in line with our expectations. Beyond the quarterly numbers, we continue to focus sharply on the execution of our strategy, as reflected in the growing embrace of AI-based automation, growth in our new software-led business, delivering innovation, both incremental & breakthrough and fostering a learning-led culture," Vishal Sikka, CEO and MD, said in a statement.
"Our annual client survey results show highest customer satisfaction since we started the survey 12 years ago and increased adoption of Zero Distance and lowered attrition, especially amongst top performers – these are some of the key indicators of the growing creative confidence of Infoscions," Sikka added.
U.B. Pravin Rao, COO
"In a seasonally soft quarter, our utilisation has remained healthy. Our continued efforts to improve employee engagement and experience resulted in a reduction in attrition. During the quarter, we added 77 clients and also added 2 clients in the $ 75mn+ revenue category. I would like to congratulate all stakeholders on crossing the $10 bn revenue milestone on LTM basis," Rao said in the statement.
M.D. Ranganath, CFO
"Our ongoing focus on operational efficiencies has enabled us to keep YTD operating margins at similar levels for the same period last year. Our cash generation during the quarter was strong," Ranganath said in the statement.