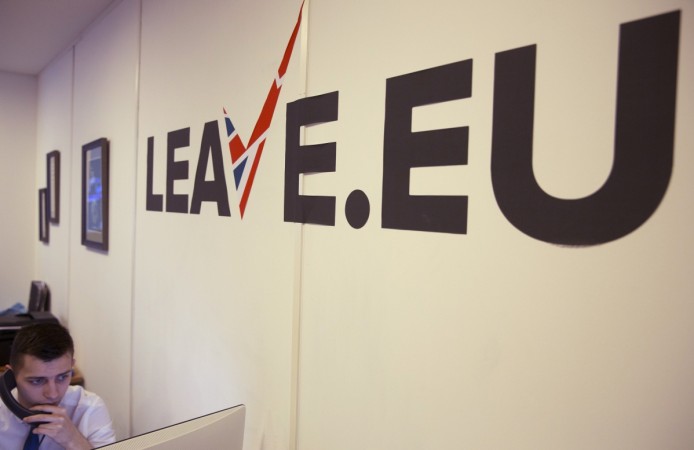 Infosys CEO Vishal Sikka acknowledged the short-term uncertainties of Brexit as banks take stock of the short-term impact. Sikka is, however, optimistic on the prospects for higher revenue growth driven by fresh demand for IT services from other countries from the European Union.
"Banks are trying to figure out what changes need to be made and what it means for near-term spending... Unfortunate as it is that some of these walls are being created due to Brexit, it does create more need for services, integration, more need for ways to interact across boundaries. So, it means opportunity for revenue growth," Sikka told PTI.
Following the release of quarterly earnings on July 15, Infosys scaled down its revenue forecast for the fiscal 2016-17 to 10.5-12 percent from the earlier 11.5-13.5 percent, taking future Brexit impact into account, even as Infosys is less exposed to the UK market than TCS.
In dollar terms, Infosys posted a decline in consolidated net profit of 4.5 percent quarter-on-quarter, while profits were down by 1.3 percent year-on-year, according to the company's statement on earnings for the quarter ended June 30, 2016.
Meanwhile, TCS CEO N. Chandrasekharan struck a cautious note on the impact of Brexit on the Indian IT industry after the company's results, declared on Thursday (July 14), exceeded analysts' estimates for the June 2016 quarter.
The UK contributed 14.8 percent of TCS's revenues in the quarter ended June 30, 2016, compared to the rest of Europe, which accounted for 11.5 percent.
Chandrasekharan said inputs from clients did not suggest a negative impact though the company would look for probable impact.
"Based on anything I've heard from any client, I don't have any negative input at this point. Having said that, we need to watch how Brexit plays out, how companies react, especially financial institutions," he was quoted by Reuters, adding that TCS continues to seek inputs from important customers.
He said he felt positive about the company's future line-up of deals and also said the company looks to push prices upward in the areas of digital, consulting and automation.
Tech Mahindra, which derives 29 percent of revenue from Europe, according to Edelweiss Securities Ltd., is also watchful of the Brexit effect.
C P Gurnani, the company's CEO, said expects Brexit to bring losses in terms of its receivables, albeit the loss would be a "notional" one though he did not expect turn over from products and services to be impacted, according to the Economic Times.
The company will announce its quarterly earnings on Aug. 1, 2016, according to its filings with the Bombay Stock Exchange.