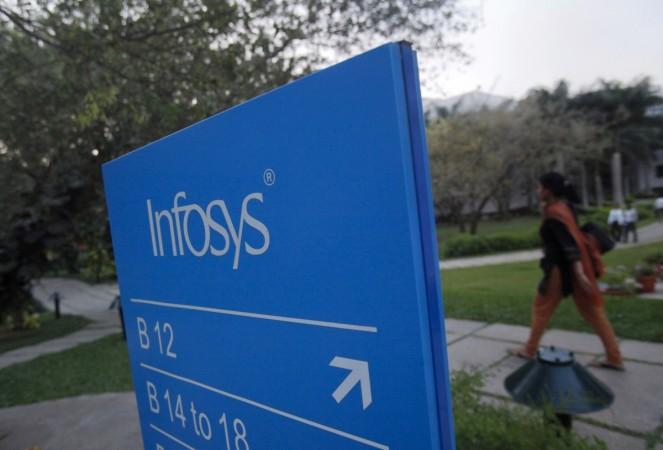 With the earnings season for the current financial year all set to begin, analysts have started making their forecasts for companies across sectors.
The spotlight, as always, will be more on information technology (IT) services companies. Infosys, Tata Consultancy Services (TCS), Wipro, HCL Technologies and Tech Mahindra will continue to be in focus in the run up to the announcements of their June quarter results.
Profit margins of Infosys, TCS and Wipro are most likely to be hit due to the salary hikes announced during the last quarter, according to ICICI Securities. From a revenue growth perspective, Infosys and TCS are expected to lead, while Wipro and Tech Mahindra are projected to lag in revenue growth, it added.
The Brexit factor is bound to impact some of the companies.
Tech Mahindra and HCL Technologies have the highest revenue contribution from Europe, including the U.K., at 29 and 28 percent, respectively, while it is 23 and 26 percent for Infosys and TCS, respectively, according to Edelweiss Securities Ltd.
Here is a round-up of how analysts are expecting major IT companies to perform:
Infosys
The Bengaluru-based company is expected to have grown 4.2 percent in revenues owing to deal wins in the recently-ended financial year, according to Edelweiss Securities Limited. "We anticipate no major disappointments in Q1," said the brokerage.
The company's growth will be mainly on account of momentum in deal wins — TCV of $2.8 billion in FY16 vs $1.9 billion in FY15 — aggressive participation in the transformation deals market and investments in IMS and digital technologies.
ICICI Securities Ltd. made a similar projection for the country's second-largest software services exporter. "We expect Infosys to report revenue growth of 3.7 percent in constant currency terms with cross currency a tailwind of ~50bps. Revenue growth in dollar terms should be 4.2 percent," the brokerage said.
In its guidance for 2016-17, Infosys had said it expected revenues to rise 11.5 to 13.5 percent in constant currency terms during 2016-17. The company does not give quarterly guidance.
On Monday, Infosys stock closed at Rs. 1,184.25, up almost 1.04 percent from its previous close on the Bombay Stock Exchange (BSE).
Also read: Infosys shares fall 4% on COO Pravin Rao's warning of 'quarterly bumps up and down'
Infosys ADRs rise 8% on Nasdaq, employees get 6-12% salary hike
TCS
The Mumbai-based Tata Group company is likely to see its profit margins shrink on account of wage hike and visa cost, though revenues are likely to post growth broadly in line with expectations. "We estimate TCS to post 3.1 percent QoQ revenue growth, implying almost 3.6 percent constant currency spurt," Edelweiss said.
The company's topline is also likely to be impacted in the coming quarters, given that it derives about 14 percent of its revenues from Britain. "Changed economic conditions due to Brexit could impact TCS the most on account of 14% GBP exposure—major concern," the brokerage said.
TCS shares closed 0.28 percent lower at Rs. 2,494.80 apiece on the BSE on Monday.
Wipro
The third-largest software services exporter had given an IT revenue guidance of $1,901 million to $1,939 million for the June quarter in constant currency terms.
"We expect Wipro to deliver dollar revenue growth of 2.4 percent QoQ with ~40bps of growth contributed by cross currency. Wipro had guided for growth in constant currency terms of 1-3 percent in Q1FY17," ICICI Securities said.
Also read: Wipro Q4 net profit falls 1.6%; company raises Q1 FY2017 IT revenue guidance to $1,901-1,939 million
Wipro stock closed at Rs. 560.10, a gain of 0.30 percent from its previous close.
HCL Technologies
The revenue projections are bullish for the company but not profit margins. "We estimate HCLT to log 6.6% and 7.0% USD and CC revenue growth, respectively. We have factored in USD65mn revenue from Volvo and organic growth of 3.0% in constant currency. We expect EBITDA margin to contract 170bps QoQ impacted by lower margins in the inorganic business and visa cost," said Edelweiss Securities.
The stock closed at Rs. 746.30, up 2.04 percent from its previous close.
Tech Mahindra
Tech Mahindra is one of those companies that derive a significant portion of its revenues from the U.K. The company is projected to post marginal growth for the June quarter. "We expect overall revenues to grow by 0.2% QoQ to $1,025 million," ICICI Securities said.
"We expect overall new-deal intake to remain healthy in the US$250mn-300mn range with the intake equally dispersed across Enterprise and Communication segments," it added.
Shares of Tech Mahindra stock closed at Rs. 517.35, up 1.11 percent from their close on the BSE.