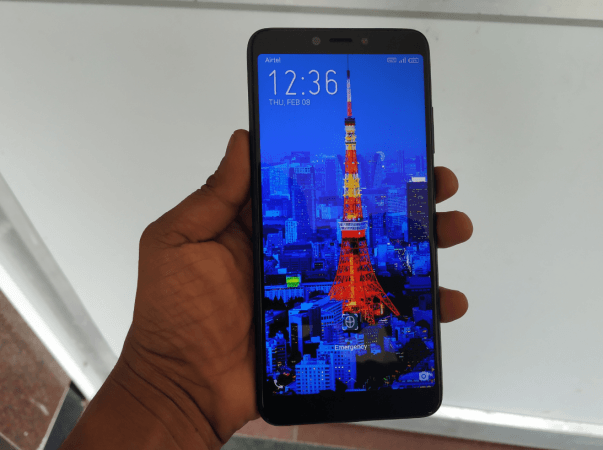 Transsion Holdings subsidiary Infinix Mobile had launched the budget Hot 6 Pro series in India in July. It is available on Flipkart for Rs 7,999.
I had the chance to try out the Infinix device for over two weeks and have to say, it is really a well-packaged phone for its price. Here's my complete review.
Display, design and build quality:
It comes with a 6.0-inch HD+ screen with decent brightness and I had a good viewing experience watching high-resolution videos on big display. I use glasses and its very important that the phones have a good screen to view contents in bright sunlight outdoors and was pleasantly surprised, as my eyes did not feel any stress watching multimedia content on the web in the sunny afternoon.
As far as the build quality is concerned, it comes with the solid shell on the back. Though it's a polycarbonate-based cover, it can take accidental falls and also thanks to chaffered edges around the corners, fingers get a good grip to hold the phone.
Performance:
Infinix Hot 6 Pro houses a Qualcomm Snapdragon 425 quad-core processor with sumptuous 3GB RAM and 32GB storage. It worked flawlessly in terms of responding to the opening of the app, playing small games, camera app loading, image processing was quick and switching between multiple apps.
Over-all I am pretty satisfied with its performance. Rest assured, this Infinix mobile will not disappoint you in terms of day-to-day functionalities.
Camera:
The Hot 6 Pro really impressed me with camera hardware, particularly close up shots in the night. It was able to retain the natural colour of the flower (check out the sample shot below) without any over saturation. In natural light conditions, the Infinix phone took fine shots and even the Bokeh blur effect via Portrait mode is decent for its price.
As far as the front camera is concerned, it took pretty good selfies even in low-light conditions thanks to soft LED flash support. Have to appreciate the company for incorporating Live Focus that enables the phone, despite having single lens capture picture with blur effect in the background.
Even the Beauty mode is a great addition to the front camera that helps users adjust skin tone and make it appropriate to be posted on the social media platforms.
Battery:
Besides the camera, another aspect which I love about the Hot 6 Pro is the battery life. It runs all day long under mixed usage, which included a session of binge-watching videos on YouTube, web browsing, audio calling, viewing multimedia content on WhatsApp, Facebook and Twitter. If used more conservatively, it can easily last another half a day.
Final thoughts:
Infinix mobile has itself a winner with the Hot 6 Pro. It fares well almost all aspects and I particularly impressed with camera image quality and long-lasting battery. I believe it has got the real potential to take on popular Redmi 5 and Moto E5 series in India.
Pros:
Sturdy build quality.
Visually pleasing design.
Really good camera for its price.
Long-lasting battery.
Cons:
The autofocus of the camera loses the speed in the night, but it's not deal breaker as the low-light picture quality are exceptional for its price.