In April, a report emerged that Google is developing a special mid-range Pixel phone specifically for emerging markets and India would be the first region to get the special phone in July or August 2018. And just when those speculations were about to die down, a popular tipster has confirmed that the mid-range Pixel does indeed exist, but it will be releasing not anytime soon.
Roland Quandt (@rquandt) known for his accurate predictions of unreleased phones has claimed on Twitter that the mid-range Google pixel phone will come with Qualcomm's recently launched Snapdragon 710 processor, but will break covers only in first half of 2019.
This will certainly excite pure Android enthusiasts, especially those who still haven't got Nexus series, which before its demise in 2016 was the best vanilla Android phone in the market. It had best of the hardware and yet costed less than other flagship phones. Though the Android One-based Nokia phones are termed by many tech pundits as the revival of Nexus brand, it is yet gain traction in global markets.
But the fully-owned Google mid-range Pixel does bring out the instant enticing appeal of vanilla Android-powered Nexus phone.
Mid-range Google Pixel phone: What we know so far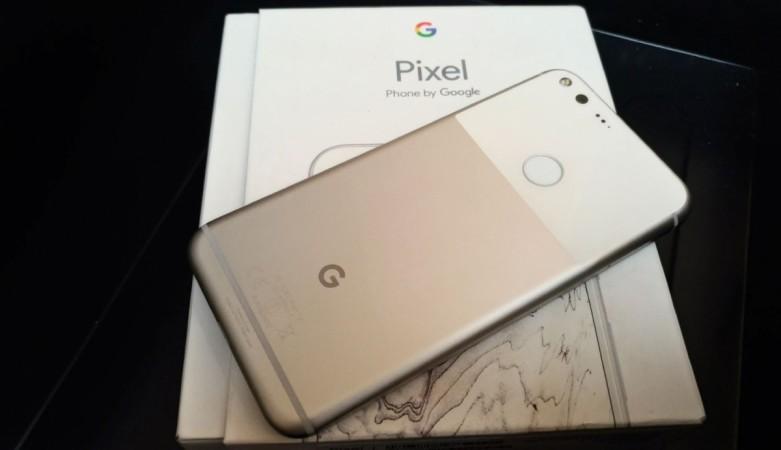 Except for the chipset, we have no other information of the device. But, with Qualcomm Snapdragon 710 tipped to be incorporated in the Google pixel phone, we can predict the capabilities of the device. It comes with Adreno 616 GPU capable to support 3D graphics, which means most of the Augmented Reality (AR) and Virtual Reality (VR) apps will be compatible with the Google mid-range Pixel phone.
Also, it comes with X15 LTE modem, thus assuring faster 4G-LTE connectivity and data download speed up to 800mbps and 150mbps upload speed.
Qualcomm Snapdragon 710 can clock up to 2.2GHs speed so the phone is likely to be blazingly fast in terms of app loading, camera launching and also playing graphics-intensive games will be delightful experience on mid-range Google Pixel phone.
Off to Taiwan for @computex_taipei today, but here's a tidbit for ya: Google is working on a "mobile" device based on the Snapdragon 710 currently scheduled for launch in the 1st half of 2019. Sounds like this might be the (or one of them) upcoming mid-range Pixel phone.

— Roland Quandt (@rquandt) June 2, 2018
The Snapdragon 710 also supports up to 32MP single camera and close to 20MP dual-cameras, so this means affordable Pixel phone series will capture crisp quality images and add to the fact that Google is most likely to incorporate special image processor (as seen in Pixel 2 series), will definitely make the photos on par with top-end rival branded phones. It is also expected to boast Zero Shutter Lag, Hybrid Autofocus, Ultra HD 4K video capture at 30fps, high-quality video capture with Motion Compensated Temporal Filtering and Accelerated Electronic Image Stabilization.
With several months for the launch, we expect more details to leak in coming weeks. We will be keeping our ears to the ground to pick all the details. Stay tuned.
Follow us @IBTimesIN_Tech on Twitter and on Google News for latest updates on Google Pixel series.