Soon after the screening of total solar eclipse, search engine giant Google announced the eagerly awaited Android 8.0 Oreo mobile OS software in New York city on August 21.
As teased in the Google I/O 2017 in May, the company has incorporated several upgrades to existing features and new additions to make Android Oreo more secure, and offer better user-experience compared to the last year's Android v7.0 Nougat.
Also read: Two new Samsung Galaxy Note8 video teasers out; highlight camera and S Pen features
Here are the top 8 features of Android 8.0 Oreo:
Project Treble:
This is the biggest change to the foundations of Android to date: a modular architecture that makes it easier and faster for hardware makers to deliver Android updates.
Before Project Treble, Google used to first deliver open source-code of the new mobile OS to the processor-makers and they used to modify to suit their specific hardware, and pass it to the phone makers, the companies that design and manufacture Android devices. Mobile manufactures modify the firmware again to make it compatible with the individual devices.
In US and other developed markets, the device-makers had to perform two more steps before they release the OS. They need to further tweak the software as per individual carrier networks suggestions and get them certified, and then release the final-version to the devices, causing a huge delay in the roll-out.
With Project Treble, smartphone-makers can deliver Android release to consumers by just updating the Android OS framework without any additional work required from chip-set manufacturers.
Read more: Benefits of Google Project Treble
Rescue Party feature:
Google for the first time has introduced special feature dubbed as Rescue Party that helps user recover his Android Oreo-powered phone or tablet from bootloop issue. However, it will be able to help the device from recovery only in two cases -- if the device reboots more than five times within five minutes, or an app persistently crashes, to be specific more than five times in 30 seconds.
When one of these situations is detected, Rescue Party escalates to the next rescue level, processes the task associated with that level, and lets the device proceed to see if it recovers. Each level is progressively more aggressive in what it clears or resets. The final level prompts the user to factory reset the device.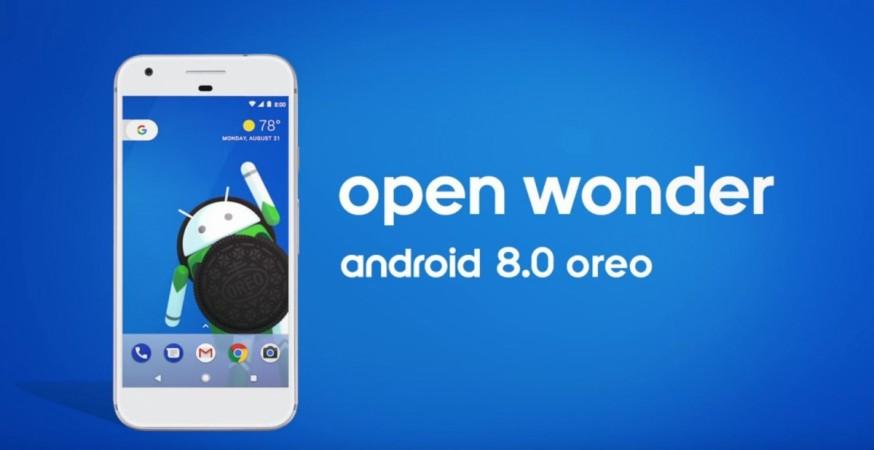 Guess what! Devices do not need to have special hardware to support the Rescue Party feature. If implemented, a device's recovery system will respond to the --prompt_and_wipe_data command and device will ask the owner to confirm any destruction of user data before proceeding. The recovery system will also give the user the option of attempting to boot their device again.
Faster booting:
Google has claimed that the devices running Android Oreo will boot faster than ever before. In fact, the test conducted on the company's proprietary Pixel series phones concluded that the devices were able to boot twice faster than in Android Nougat.
Furthermore, Google has improvised Auto-fill feature to remember users' logins to get into their favourite apps faster than before.
Simpler interface and easy access:
Once the device gets the Android Oreo update, users will be able dive in to quickly access from the navigation bar accessibility features, such as magnification, and functionality within accessibility services, like Select to Speak. It will also allow users to share files across the Internet via web links.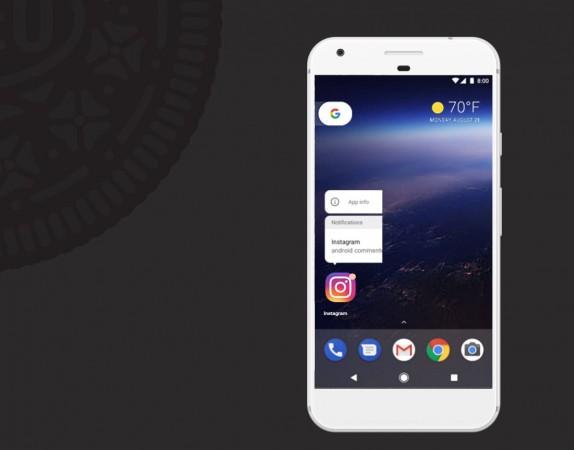 Android Oreo also brings support for tooltips (small popup windows with descriptive text) for views and menu items, as well.
And also, users can press the notification dots to quickly see what's new, and easily clear them by swiping away.
Furthermore, users can teleport directly into new apps right from your browser and no installation needed, Google Android team claims.
Picture-in-Picture:
With this feature, users will be able work two apps at once. For instance, he/she can video chat with friends and also check calendar on the same time to see if they are free in the coming weekend and fix a meet-up all in the same screen.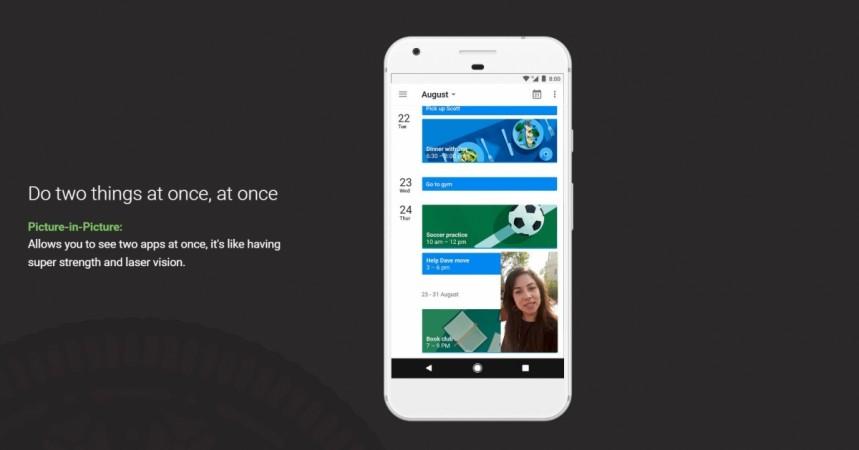 Longer battery and performance improvement:
In the Nougat, Google had optimised the Doze feature to make the device run longer. Now, in the Android Oreo, the company has further improvised it, by minimising unintentional overuse of battery from apps in the background; these limits keep the battery going longer.
And also with Android Oreo, user will get more control over how apps run in the background for better overall system performance.
Security:
Google, which has commenced rolling out the Play Protect feature to Android Nougat phones, has incorporated the same security feature right inside the Android Oreo.
With Play Protect, security has been beefed up in the settings, and offers users tighter app install controls.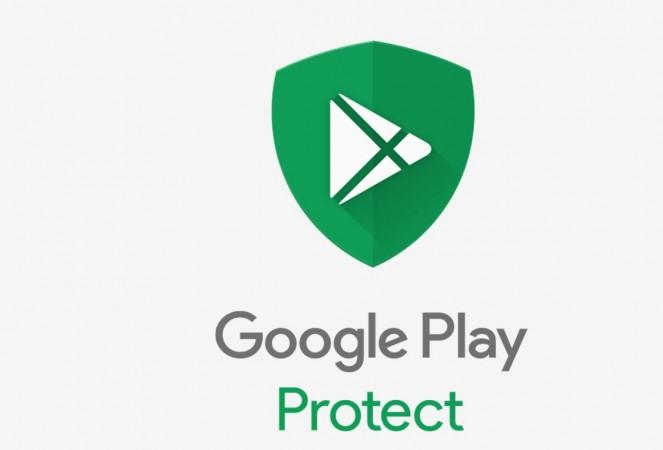 Furthermore, hostile downloader apps created by un-verified developed can't operate without permission on Android phone; users will have the power to permit the installation of APKs per-source.
And, Wi-Fi Auto-connects feature of Android Oreo help the user get high quality open Wi-Fi connectivity with secure VPN (Virtual Private Network) back to Google.
More Emojis:
Google Android OS has already treasure trove of the Emojis and now the Oreo comes with a boat load of new Emojis such as Dinosaurs, ethnic costumes, human emotions and more.
Other value-added features of Android Oreo:
Android Oreo is compatible with all Mopria-certified printers, which make up 97% of printers sold worldwide
Android Oreo Lets users hide notifications for a period of time, similar to Inbox snoozing.
Android Oreo houses special API function for high-performance audio including Native C/C++ audio API
Android Oreo's Accessibility services comes with special optimize feature to offer good audio experience for users with disabilities.
Android Oreo comes with ambient screen, which highlights the incoming notification with larger font, highlighted app name and immediate access to actions