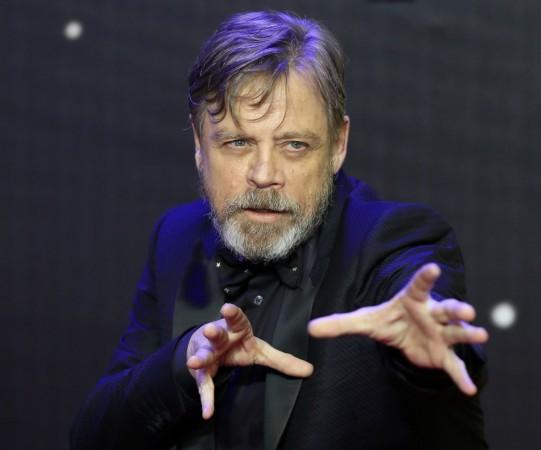 Avengers: Infinity War released on April 27.
The Marvel movie recorded the highest opening weekend box office collection ever in the US.
It ruled the box office in several international markets as well.
Avengers: Infinity War's box office collection currently stand at $725.5 million worldwide with $282 million domestically and the international share of $443 million.
Avengers: Infinity War's opening weekend box office collection surpassed Star Wars: The Force Awakens' box office collection to become the highest opener of all time at the US box office. The Marvel movie, which released on April 27, earned a whopping $258.2 million during its first weekend at the box office beating the record previously held by Star Wars ($247.96 million).
Following the achievement, the LucasFilm production created a special artwork to honor Marvel Studios' milestone. The special message previewed a member from the Star Wars franchise, which appears to be Rey, handing over the lightsaber to Iron Man.
"From a galaxy far, far away... to Earth's Mightiest Heroes," read the message from Lucasfilm President Kathleen Kennedy and the team. "CONGRATULATIONS on the biggest opening weekend in history!"
Mark Hamill, who portrays the role of Luke Skywalker, shared the unique message on Twitter and addressed a special note to Iron Man on the occasion. The actor tweeted, "Well done, Marvel Studios and Avengers: Infinity War. (FYI Iron Man: Wait until after she leaves if you're going to toss that away. Trust me on this one.) From Mark and everyone at the Hamill house!"
Hamill referred to scene from Star Wars: The Last Jedi, where Luke left audiences, as well as Rey, in shock after he tossed away his lightsaber soon after Rey gave it to him. Fans of the franchise and Rey were disappointed with Luke's act. However, it looks like the temper has cooled down a little.
With their recent acts towards Avengers: Infinity War, the Star Wars franchise has carried on their tradition of sending congratulatory letters to each other that was started in 1977.
As various fans and film critics note, the tradition was started by George Lucas and Steven Spielberg when the latter congratulated him on Star Wars breaking the box office record of Jaws with a picture of R2D2 hooking himself a great white shark. Lucas also returned the sentiment when Spielberg's E.T. surpassed the Star Wars franchise by sharing a picture of ET holding aloft by the main characters of the Star Wars franchise.
Soon after the Star Wars team shared their congratulatory message, the team that worked on Avengers: Infinity War couldn't help control their emotions and reacted to the special milestone on Twitter.
Marvel President Kevin Feige too shared a thank you note addressing the fans over the achievement.